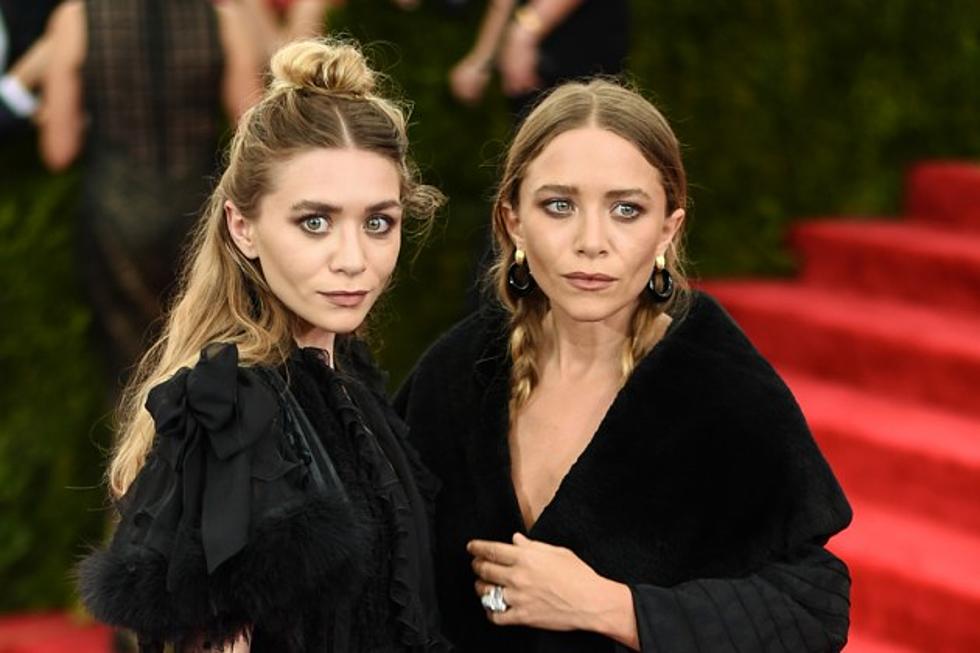 Mary-Kate and Ashley Olsen Hit With Unpaid Wages Lawsuit
Andrew H. Walker, Getty Images
Mary-Kate and Ashley Olsen still have no concrete plans to join the Fuller House reboot, but they may want the extra cash soon: The twin media moguls have been slapped with a class action lawsuit.
The New York Post reports that a woman named Shahista Lalani is suing the Olsens for wage theft. Lalani claims the pair's company, Dualstar Entertainment Group, failed to compensate roughly 40 interns who provided them with free labor over the years. She worked for five months as a design intern at the Olsens' clothing label, The Row, and according to her comments to the Post, her duties were more taxing than those of many paid employees.
"She was very demanding," Lalani said. The "she" in question is The Row's unnamed head technical designer, in case you're having visions of a wild-eyed Ashley hurling bolts of fabric at the intern while screaming "DO YOU GOT IT, DUDE?"
"I was doing the work of three interns. I was talking to her all day, all night. Emails at nighttime for the next day, like 10 p.m. at night," she continued. Lalani says the rigors even landed her in the hospital for dehydration. "It was like 100 degrees outside. I'd just be sweating to death. I probably carried like 50 pounds worth of trench coats." While that does sound grueling, it'll make for a compelling scene in the Devil Wears Prada-esque movie adaptation.
Lalani says in addition to design-related duties like data entry and sewing, she had to run personal errands for permanent employees. "The head technical designer was like, 'Go get my Advil. I need this and this because I'm feeling sick and I have this meeting," the former intern groused.
"You're like an employee, except you're not getting paid. They're kind of mean to you. Other interns have cried. I'd see a lot of kids crying doing coffee runs, photocopying stuff." Crying while photocopying is NOT a hilarious image, and you're DEFINITELY a bad person if you giggle a little bit while picturing it like I just did.
While Lalani never worked alongside the twins, she saw them in meetings and thought they were cool. "They're really nice people," she said. "They were never mean to anyone. They're business people."
The suit claims that other interns are also expected to complete same the high-pressure duties that their paid colleagues do, and they should have received minimum wage plus overtime — especially since they evidently received neither academic nor vocational credit.
Dualstar rep Annett Wolf told USA Today, "The allegations in the complaint filed against Dualstar are groundless, and Dualstar will vigorously defend itself against plaintiff's claims in court, not before the media. Dualstar is confident that once the true facts of this case are revealed, the lawsuit will be dismissed in its entirety."
Celebrities Who Babysat Other Celebrities