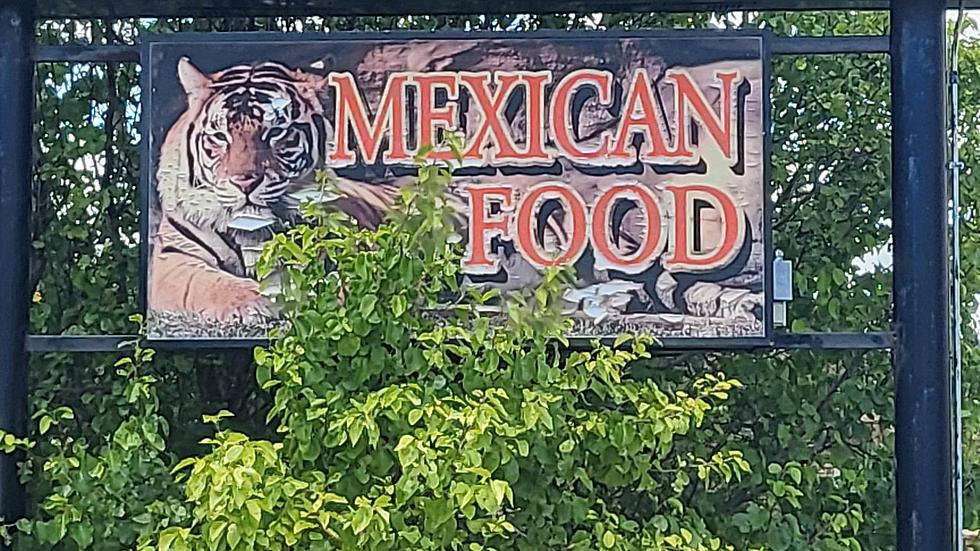 My Favorite Mystery In Amarillo: An Abandoned Mexican Restaurant?
Charlie Hardin
I've seen it dozens of times. It quietly sits there. The open sign is never flashing. Not much movement inside. Yet there are still napkins in the dispensers, and other items that would be curious to find just sitting there.
My favorite mystery in Amarillo is this restaurant. Is it really an abandoned Mexican restaurant?
The "Mexican Food" Restaurant On Wolfin In Amarillo, TX
If you get on to Wolfin from Coulter in Amarillo, and head east, you'll come upon a little shopping center. I go there frequently because Bang Bang is my go-to vape shop.
Next door to Bang Bang is a restaurant. I've searched everywhere I can think of to find a proper name for it, but all I really have to go off of is what is on the sign.
Mexican Food.
I don't think I've ever seen the lights on. I can't remember ever seeing so much as a server wiping off a table. Not once have I seen anyone go in, or out.
What's So Mysterious About A Restaurant That's Apparently Closed?
What is so mysterious, to me, about this place is that it looks like it's stuck in time waiting for someone to come and open up for the day again.
The napkin dispensers still have napkins in them. They're out on the tables.
Look at this photo. There's the dispensers with the napkins. There are sodas left stacked under a counter.
So what happened?
So Many Questions, And Finding Little To No Answers
I thought maybe it had something to do with the inspection you see plastered to the window. It's doubtful, though. Those scores aren't indicative of any problems. A/99 from what I've seen is a pretty simple fix. A/100 means no problems.
Maybe something happened and the owners are just on a hiatus. I have my issues with this theory simply based on the fact that I've never seen anyone go in or out of that place.
I didn't see any hours posted. Just that there's more parking in the back, and that you have to wear clothes to get inside.
It's possible that the place does just keep odd hours. It could be one of those word of mouth type places. Find their social media pages, or just know the right people who know the right people, and you can find yourself dining at what is one of the most hard to get into spots in town.
I Need To Know. What Happened? Are They Closed?
I haven't noticed any signage stating that the spot is closed for good. We've seen that recently at a few places, where you just show up one day and there's a sign on the window saying "Goodbye and thanks for the memories."
I'm paraphrasing, but you get it.
I need to know, and if you know, let me know.
I'll Gladly Pay You Tuesday For a Hamburger Today
The Cactus Cove Inn
The Cactus Cove Inn and Suites is a brand-new oasis in Amarillo.
The Cactus Cove Inn was formerly known as the 1Hotel or better known as the La Kiva.
The hotel has been remodeled and is now the perfect place to stay and enjoy many amenities including:
Convenient self-check-in
A sparkling indoor pool
Open & airy atrium
Indoor putting green for leisure activity
Giant cornhole boards
Car sharing with Turo
Free shuttle to the iconic Big Texan Steak Ranch and Starlight Ranch
Pets stay free
Tesla Charging Station
Plus, The Western Horseman Club will return to the hotel in its new form in June for a great place to kick your heels up and dance.
This will be the perfect place for those to stay while traveling or a perfect staycation.