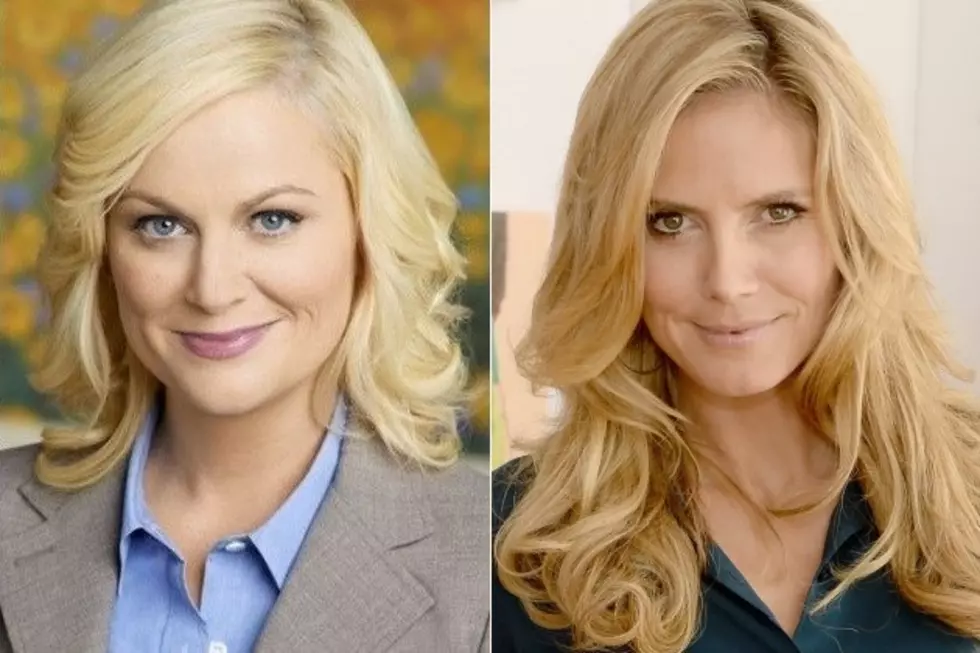 'Parks and Recreation' Season 6 Premiere: Heidi Klum to Guest Star
NBC
Just when you thought the guest stars of 'Parks and Recreation' couldn't get any more beautiful, from Christie Brinkley to Kristen Bell, along comes Heidi Klum! The Sports Illustrated swimsuit legend and 'Project Runway' host has officially joined the ranks of 'Parks and Rec' season 6 premiere guest stars, but whom will the iconic runway star be modeling when the Parks department heads to London?
According to Entertainment Weekly, the hour-long September 26 premiere will see Klum introduced as a mayor of a small Denmark town who Leslie encounters in London on her trip to receive a "Women in Government" award from an international organization. "[Klum's] town completely worships her in a way that makes Leslie a little jealous, considering that Leslie is undergoing a recall vote in Pawnee," says 'Parks and Recreation' executive producer Mike Schur of the guest spot.
Well, what say you? is 'Parks and Recreation' governing its best season yet in adding Heidi Klum to season 6? Who else would you like to see pop up in Pawnee?