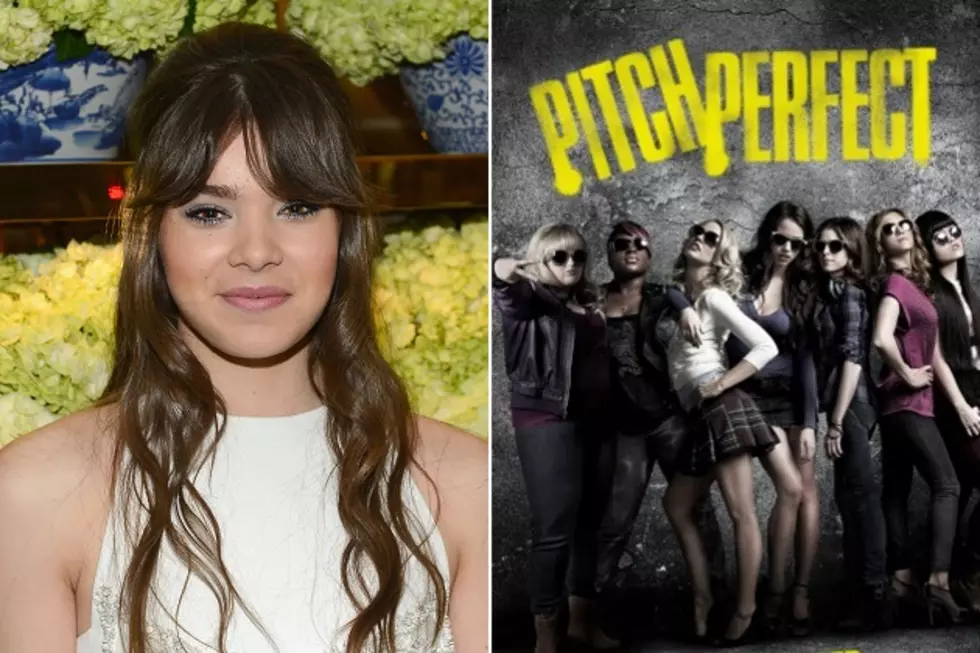 'Pitch Perfect 2′ Recruits Hailee Steinfeld to Join the Barden Bellas
Getty Images, Universal
'Pitch Perfect 2' has added some fresh blood to its cast of returning players by recruiting 'True Grit' star Hailee Steinfeld into its a capella choir. And word is that she's being primed to take over the franchise if it becomes a series.
Steinfeld herself responded with this tweet:  

She'll be joining returning cast members/Barden Bellas Anna Kendrick, Rebel Wilson, Brittany Snow, Alexis Knapp, Hana Mae Lee, Karen Gonzalez, and Shelley Regner, while it looks like Anna Camp's character will have already graduated. In the sequel the returning Bellas will be playing seniors (which would track with the three year gap between films), which suggests that Steinfeld -- who is currently seventeen -- would then play the lead of the latest round of freshmen applicants.
Collider, though citing no sources, suggest then that the character would then take up the reigns if the second film inspires a series. Which it might considering the first film grossed over $110 million worldwide, has already become a cable favorite and sold over a million soundtrack albums (who can forget "Cups"?) 'Pitch Perfect 2' is due to hit theaters May 15, 2015.