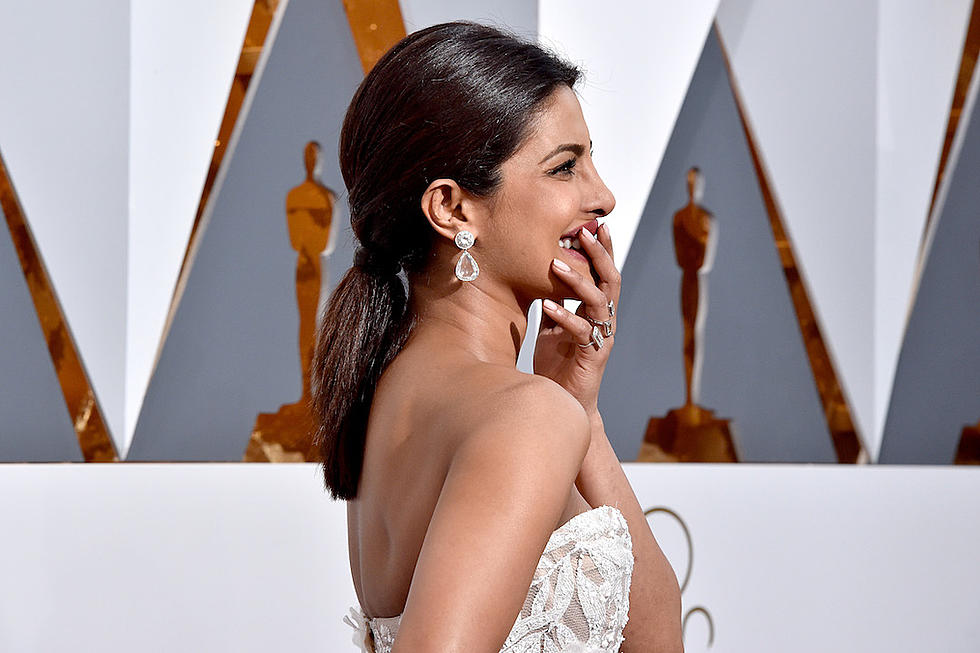 Priyanka Chopra Admits She Wasn't Much of a Jonas Brothers Fan Before Dating Nick
Kevork Djansezian, Getty Images
Priyanka Chopra visited The Ellen DeGeneres Show on Wednesday (January 30) to promote her upcoming movie Isn't It Romantic, but there was no way Ellen was going to pass up an opportunity on getting the hot gossip about her recent marriage to Nick Jonas.
When Ellen asked if the actress was a fan of the Jonas Brothers before meeting her husband, she answered honestly. "I actually didn't know much about them. I mean, everybody knew the Jonas Brothers. I just didn't know the music," Priyanka divulged. "I knew some of the songs, but I really didn't know much about them."
"In fact, Nick and I didn't know much about each other so we did a show and tell when we started dating where we showed each other our work from when we were younger—the embarrassing stuff—it was great," she continued. That's how we got to know each other."
As for how they met? Nick apparently slid into the Quantico star's Twitter DMs. Priyanka had watched his "Close" music video by then, to which her response was "wowza." We feel you, girl.
"He's so nice and it shocks me that he hasn't been corrupted," she quipped about her husband growing up in the spotlight. "He's so family driven…He's just really nice and sweet."
Celebrity Couples Who Got Engaged in 2018