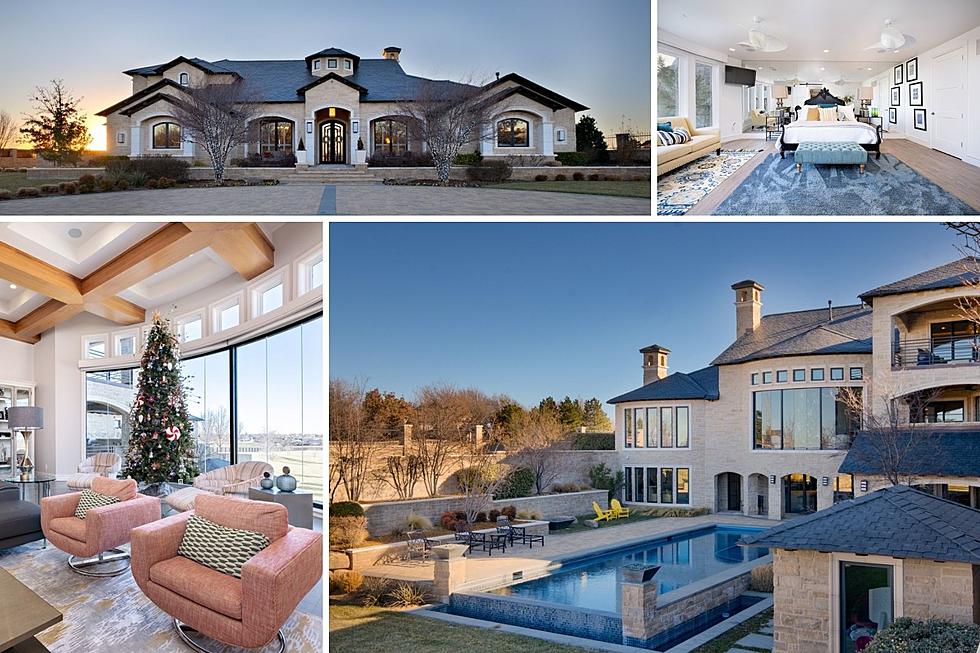 A Look Inside Amarillo's Most Expensive Home [PHOTOS]
Jamie & JT Haynes with Triangle Realty, LLC
Who doesn't love "window shopping" fancy homes online? It's a guilty pleasure that nearly all of us have indulged in at one point or another.
This home, however, takes things to a whole 'nother level.
First of all, I clicked on this listing because of the price tag: $3.6 million
Excuse me, what? WOW. This house better be good. <-- My thoughts exactly.
Let me tell you something, the house is definitely worth that asking price. I was absolutely transfixed while browsing these listing photos. I mean, Dolly Parton could have materialized right next to me and started singing "Jolene" and I wouldn't have noticed.
This is a 5 bedroom, 6 bathroom home that was built in 2015 at 1907 Club View Dr., Amarillo Texas. It's nearly 9000 square feet, has an elevator, a separate dog room, full sports bar, a safe room, two living rooms, and did I mention there's an elevator?
The home is listed with Jamie & JT Haynes of Triangle Realty LLC and to steal the (perfect) description from their listing:
Perfectly blending lavish glamour, traditional sophistication and some modern flare, this beautiful property was truly crafted for a homeowner with exquisite taste. The property is located on the exclusive Club View Drive in Tascosa / La Paloma area. Decked with an impressive collection of indoor and outdoor custom features, this hefty house sits on a 7-acre lot and sets the standard for Texas luxury living. Crafted with ultra premium finishes, some of the most notable elements found throughout the home include beautiful wood floors and highly sophisticated lighting. Features to boast include sleek European cabinetry and appliances throughout, an elevator, a full-size sports bar and a relaxing infinity pool. This property is truly something you have to see to believe!
I can vouch for this description. One thing I love about the home is that whoever was in charge of the interior design was a big fan of ceilings and ceiling fixtures. The chandelier in the entry way is a work of art, as are the other light fixtures you'll spy as you browse the photos.
LOOK: $3.6 Million Luxury Home in Amarillo, Texas
This decadent home is up for sale with a listing price of $3.6 million. Located at This 9,000 square foot home has 5 bedrooms and 6 bathrooms and has an array of incredible luxury amenities throughout the home.