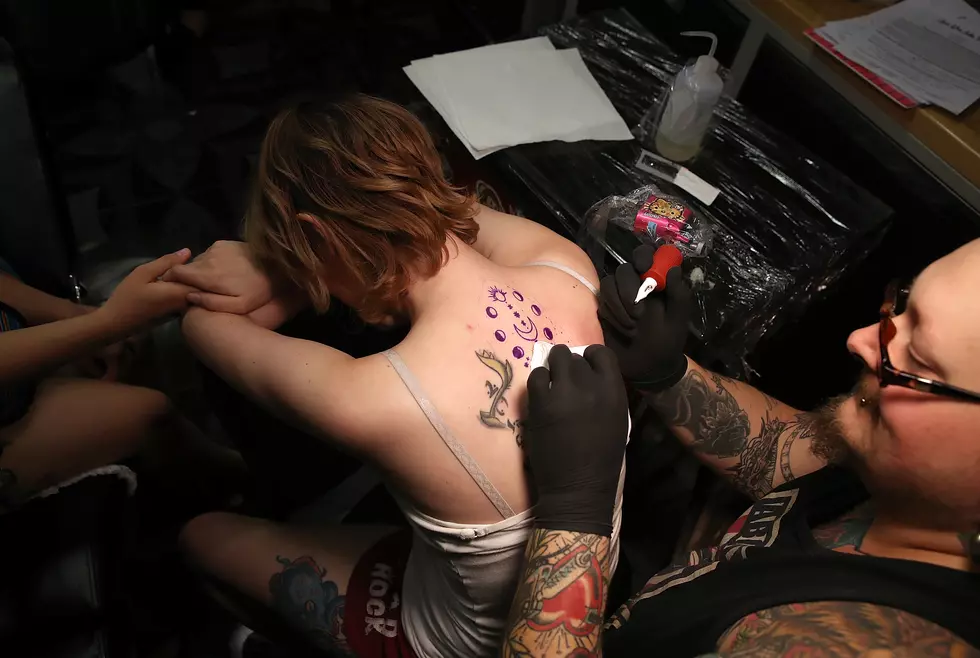 The Best Tattoo Shops In Amarillo According To Yelp
Credit: Getty Images
Let me start by saying yes, I have tattoos, 5 of them to be exact. Each one holds special meaning to me but it seems every time I get one, I have an itch for more.
So when I moved here, I started thinking to myself about all the different things I'd need to look into and tattoos was one of them. Like I said, I don't get them just to get them, but knowing where to go is paramount. Believe me, my first tattoo experience was a disaster and they botched it pretty good.
So here we go, here's a few of the top shops in Amarillo according to Yelp reviews.
Sugar Daddy's Tattoo
This one checks in at #1 on the Yelp review list. Pictures of their work shows why. You can see the attention to detail in their pieces and that they don't rush anything. Reviews by customers will tell you the same thing. Reviews have stated that they really help you through the process and go at the speed you want them to go. They also do piercings if that's what you're looking for as most shops do. You can check out their Facebook page here
Puppeteer Ink
Another 5 star rated review on Yelp. As I looked over some of their previous work, I was blown away how how well these pieces were finished. The shading in some of the works is absolutely amazing and how they manage to get every single detail in a piece down to the screws is unreal. If you're looking to find someone who can really nail your vision, this may be the place for you. Check em out here.
Amarillo Body Art Co.
The third (and final) 5 star review you'll find on Yelp belongs to Amarillo Body Art Co. Much like the previous 2, their work shows absolute perfection. The colors are extremely vibrant, the lines perfectly precise and the way they can cover up an old tattoo is beyond brilliant. You can check out their work and info here.
Things We Would Put In Our Version of Cadillac Ranch
50 Famous Brands That No Longer Exist