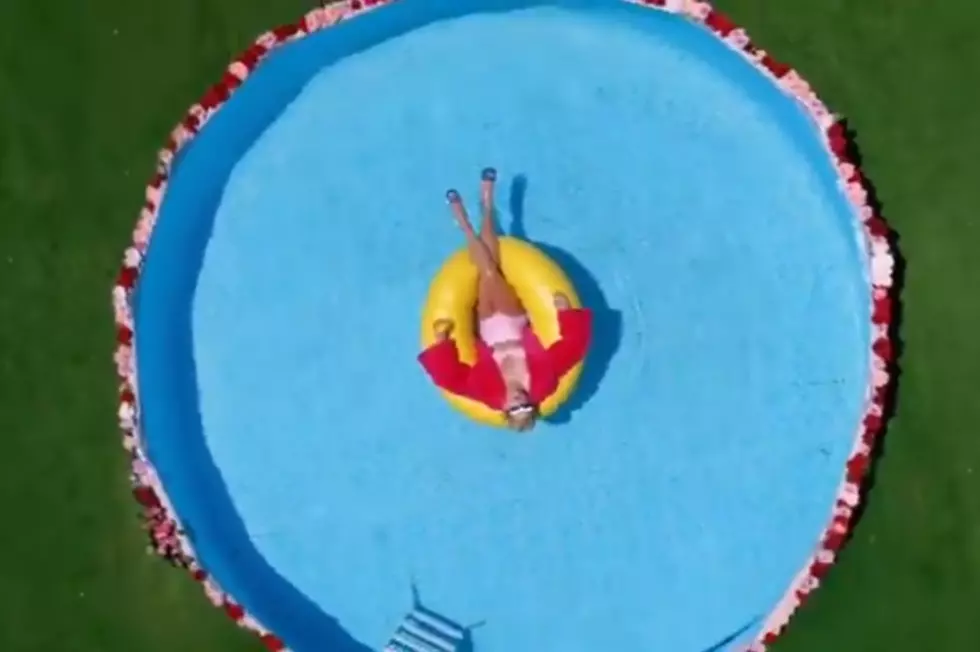 The Taylor Swift Katy Perry Fued is FINALLY Over!
Twitter Video
The music video for Taylor Swift's latest single "You Need to Calm Down" just dropped, and I'm pretty happy with it.
In the video, directed by Drew Kirsch and Swift herself Taylor pals around with fellow residents of a candy-colored trailer park, enjoying fun in the sun while also facing down anti-LGBTQ protesters. The music video's A-list guests includes a cameo from Katy Perry, dressed in a cheeseburger costume and getting a hug from Swift, who is wearing a French fries outfit. The two singers reconciled their fued and just last week declared there was peace at last, while sharing cookies and milk. AWWW.
The anti-bullying, anti-homophobia anthem is the second single from her upcoming seventh album "Lover".
Starring in the video are some of her famous friends including Ellen DeGeneres, Ryan Reynolds, the cast of Queer Eye, Ciara, Billy Porter, RuPaul, Adam Lambert, and more.