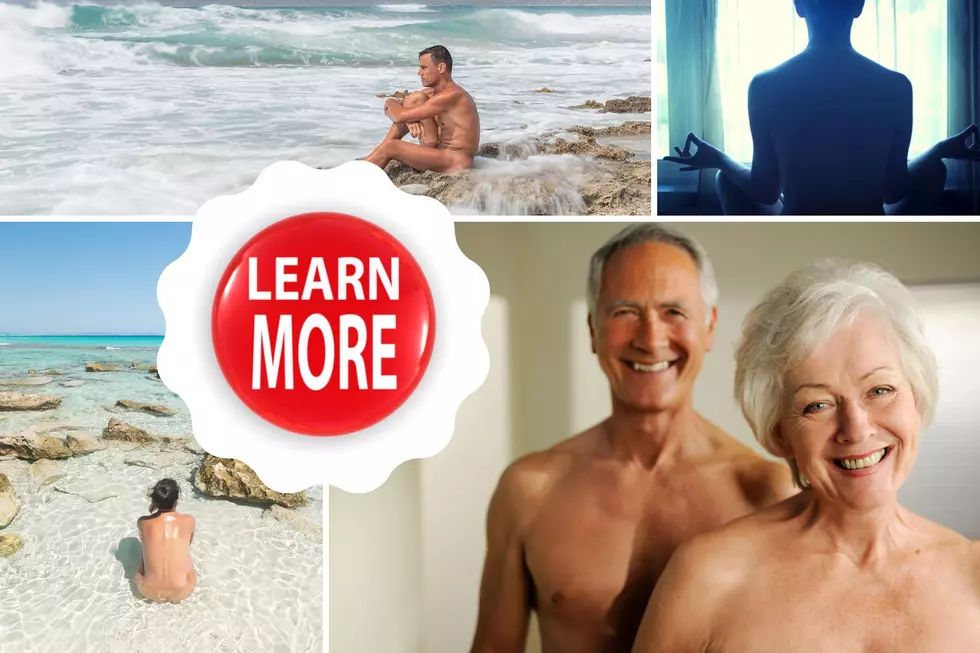 There's More to Being a Nudist/Naturist Than You Think
TSM Amarillo
I recently posted an article about nudist parks in Texas.  I wrote this article because I was surprised at how many existed in Texas.
I wasn't the only one either, I got several responses, of "oh, I didn't know there were nudist parks in Texas, let alone that many."   It was just supposed to be fun, did you know post?  So, in full disclosure, I didn't put a ton of research into these locations.  I just researched a few that turned up in a search and went with the article
Most of this research was done on my phone because due to the filters on my work computer most of them were blocked.
I fully admitted that it was my naivety in the lifestyle.
Naive.   I guess that is the best description.
I say this because I received two emails from those in the lifestyle.  One was not so nice, and the other was polite and offered some great information that I didn't know.
Ronna Krozy, the Public Relations Chair of the American Association for Nude Recreation (AANR), was the polite email I received.
First of all, I'll apologize to those in the nudist or naturist community for using the term nudist colony, this is apparently passe and crude to use these days.
Colonies still exist for ants (😊) but the better term is naturist or

nudist

resort, camp, travel club, etc. I hope this info will help to better educate your followers!
Second, apparently, some of the nudist resorts and camps I posted exactly aren't the best spots.  These aren't a part of the AANR.
According to Ronna,  "By identifying as a nudist venue, lifestyle clubs reinforce unwarranted stereotypes about a nudist's healthy way of life. Thus, people seeking 'G-rated' places to be clothing free should look for an AANR club." 
After receiving the email, I reached out to Ronna and set up an interview to talk about what it is to truly be a nudist.  Ronna Krozy and Mitch London the incoming President joined me for the interview.
I addressed earlier in the post about using the term nudist colony was passé, however, I also used the term lifestyle, and apparently, that term is used by another group.
One other thing I would just like to share with you, the folks, the folks who are embracing the swinging lifestyle, actually have taken the term lifestyle as a keyword. And so, which is really unfortunate, because I like the term lifestyle, it's a lifestyle, it's how people live, but I will usually recommend that people say the naturist lifestyle if you're going to I don't mean you the generalized view but to clarify that we do not belong to that particular segment of the population.
How does one become a nudist?
According to Mitch London, "It's kind of different for each person. You know, some people are born into it. You know, they grew up in a naturist or a nudist family. And so they're just used to it and it's kind of a natural progression. Whereas others kind of like myself,  I hit 40, and I figured, wow, this is this the midlife crisis? I don't know but it's certainly cheaper than buying a Ferrari. I always take a light-hearted view to it, but you know, it's like it's, it's different for people, some people like when they hit retirement age, which,  we get a lot of people saying, 'Oh, it's nothing but old folks.'  Well, partly is because, you know, there was such a stigma. About It, you know, they didn't want people to discover they were a nudist.
Ronna went on to share her story of becoming a nudist, "Way back when I was younger, a young woman and I traveled with a gal my good friend from the university, and we went to St. Barts. Being topless, was popular there, and I thought that was pretty cool. So that was something that I began when I was much younger. And then many years ago I was introduced to somebody who was a nudist and I went with him to his nudist camp, and I had my very first experience, which absolutely did not bother me. It's very different for a lot of people. Because again, I was brought up in a very conservative household. You didn't go nude, you covered up."
The reason many times people are nudist because some they even feel it's a spiritual. There's something spiritual about like having their body in nature and being surrounded by trees or, you know, flowers or things.
Why do you think people just think being a naturist or nudist is all about sex and sexualization?
"Because unfortunately, there is this equation that if you're nude, nude and naked is the same thing as sex. And that is not true. We take off our clothing to go into the shower. We many people take off their clothing at home because they're more comfortable in their environment. But there are those folks who just automatically say, you know if these folks are nude, they're running around doing funny stuff and it's just so not true."
That's the piece that has to get changed. It's being natural. It's being yourself and for many, many people, not having your clothing on, not being encumbered with your clothing is very comfortable. And so this is the message for those of us who make that choice, do not foist upon us this notion that you know, that it's about sex.
Ronna went on to say, "So, the bottom line is that that we have to separate that whole notion that just because you don't have any clothing on that means it's something beyond that. And nudists know the difference between who their friends are versus who their intimate partners are. And, you know, and when you're in your friendly community, that's what you do. You are friendly and open and respectful and kind."
Also in speaking with Ronna and Mitch, we talked about how safety is an important issue and most naturist places have a safety team in place.  Let's face it people are curious and sometimes want to check out a naturist place.
The fact is that if anybody even gives an inkling that they make somebody uncomfortable, they're out the door or the gate before you can say diddly do.
Most places offer tours and are open to having guests but there are policies and procedures for this, to keep the safety of its members.
Do people ever regret being a nudist or naturist?
According to Mitch,  I've been helping out with this club for over 10 years and I can't recall one person that has come up and said, I wish I had never done this. I always hear I wish I had done this sooner.
What do people at the resorts, parks, etc do in the nude?
Mitch shared that, "We have games, there are sporting events.  Just about anything you do in clothes you can do in the nude practically. Although I wouldn't necessarily recommend welding"
If you are looking into the naturist lifestyle, they have clubs you can join as well as what they call the "G" rated resorts, ranches, etc.   These are approved by the AANR.
Sunbirds Sun Club - Irving, Texas
North Texas Christian Naturists - Coppell, Texas
Bluebonnet- Alvord, Texas
Wildwood Naturist's Resort -Decatur, Texas
Oklahoma Naturists - Stuart, Oklahoma
Star Ranch - McDade, Texas
Bare Necessities Tour & Travel Co.-Austin, Texas
Hill Country Nudists - Austin, Texas
Cool Off This Summer at Amarillo Pools and Splash Pads
EXPLORE: This $2.4 Million Clandestine Home