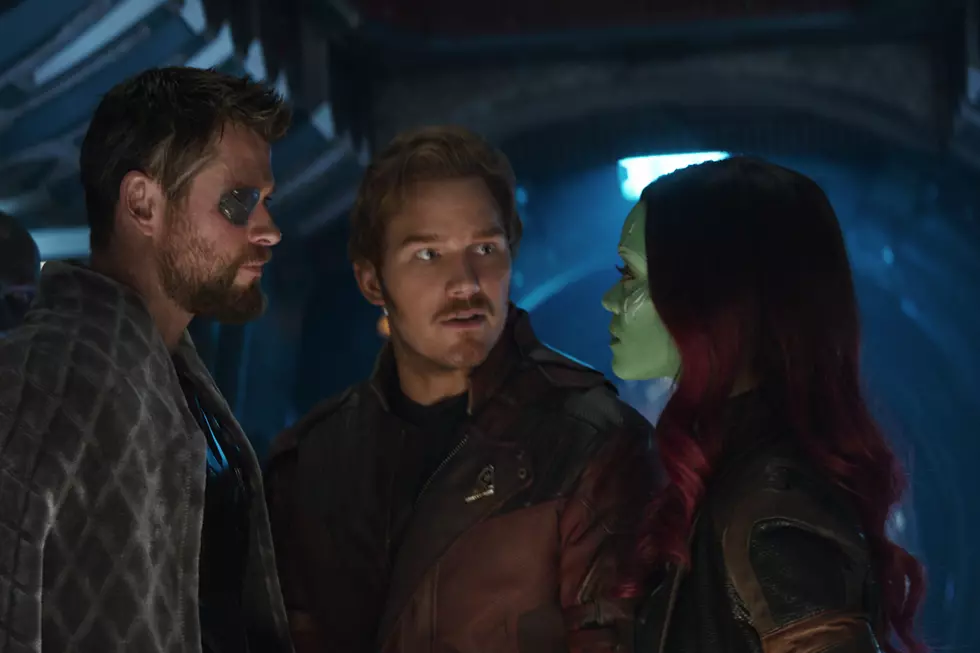 When Is 'Guardians of the Galaxy Vol. 3' Coming Out?
Marvel
Marvel officially announced 10 projects in Phase Four of the Marvel Cinematic Universe at Comic-Con; five theatrical movies and five television shows on Disney+ coming in the next two years. Thor is getting another movie from director Taika Waititi, and Doctor Strange is getting his first sequel from Scott Derrickson. One of the most-anticipated sequels in Marvel's arsenal went mostly unmentioned, however, as there was almost no discussion of Guardians of the Galaxy Vol. 3. (Marvel Studios President Kevin Feige did give it a brief shoutout at the end of his Comic-Con panel, along with other expected follow-ups like Black Panther 2 and Captain Marvel 2.)
So where was Guardians 3? Writer/director James Gunn answered that question recently on Twitter:
When Gunn was temporarily fired from Guardians of the Galaxy Vol. 3 following the controversy surrounding some of his old, offensive tweets, he took a gig directing the Suicide Squad sequel. Eventually, Disney and Marvel relented, and decided to bring Gunn back to make Guardians Vol. 3 after all — but Gunn didn't bail on The Suicide Squad. Instead, as he notes, he's making that first and then moving back over to Guardians.
The Suicide Squad is currently scheduled to open in theaters on August 6, 2021, which means Guardians 3 won't arrive in theaters until at least 2022, or more likely 2023. That would not be a big deal if Avengers: Endgame didn't end with (SPOILERs inbound) the Guardians heading off into space with Thor — who just so happens to have that aforementioned Phase Four movie coming in 2021, Thor: Love and Thunder. 
On Instagram, Gunn confirmed Thor 4 takes place "before" Guardians Vol. 3, but no one's talking about whether the Guardians will show up in Love and Thunder to continue that Endgame cliffhanger. Our guess is they will, at least in a cameo, but we won't know for sure for a while. What we do know for sure is Thor won't be in The Suicide Squad, Gunn has already been very clear about that.
Gallery — Marvel's Official Phase Four Lineup of Movies and TV Shows: