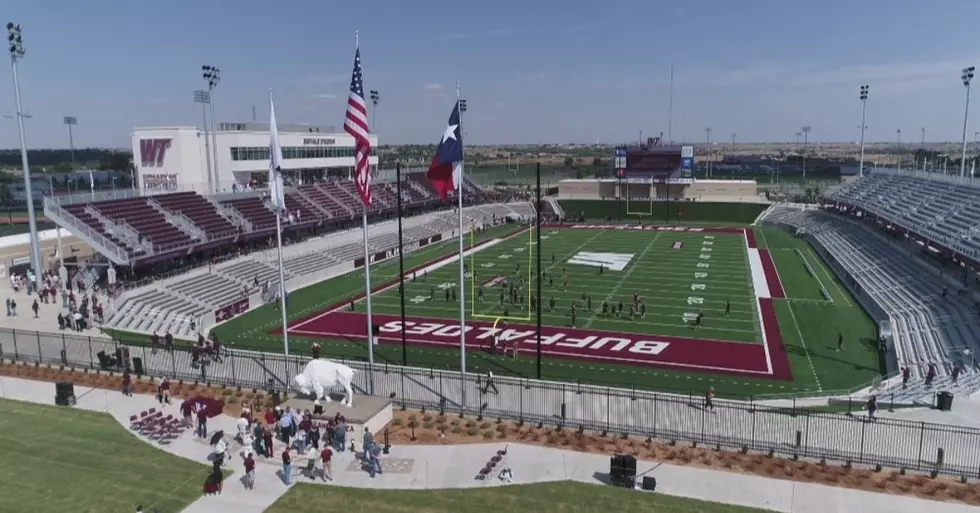 WT Homecoming Will Look Very Different This Year
Credit: WTAMU
West Texas A&M University (WT) has announced there will be some big changes to this year's homecoming festivities. While everyone continues to navigate how to best protect themselves from the coronavirus, that also means that some of the traditional activities will not be able to take place. While homecoming will look different this year, the school and student body still want to hold onto as much tradition as possible.
New this year, the homecoming parade, various alumni gatherings, and the community market will not be held. With these events designed to bring groups of people together, there is no way to keep the event and practice social distancing.
"For the safety of WT students, the community, alumni and friends, we have made the decision that there will not be a traditional Homecoming this year with general public activities and events," Ronnie Hall, executive director of the WT Alumni Association said. "Many events would normally be held inside, which we don't want to encourage while being mindful of social distancing protocols. The parade, even though it is held outside, would be too challenging to put on while enforcing safe distance between all participants.
However, even in the face of the pandemic, there are still some traditions that will hang on. The annual homecoming football game will still take place as part of the shortened fall football schedule. Stadium capacity will be held to 50% and social distancing will be required. Face masks will also be required of all attendees ages 10 and older, and hand-sanitizer stations will be located throughout the stadium. The WT Student Government Association will still announce their Homecoming court at the October 24 football game against Angelo State University in Buffalo Stadium.