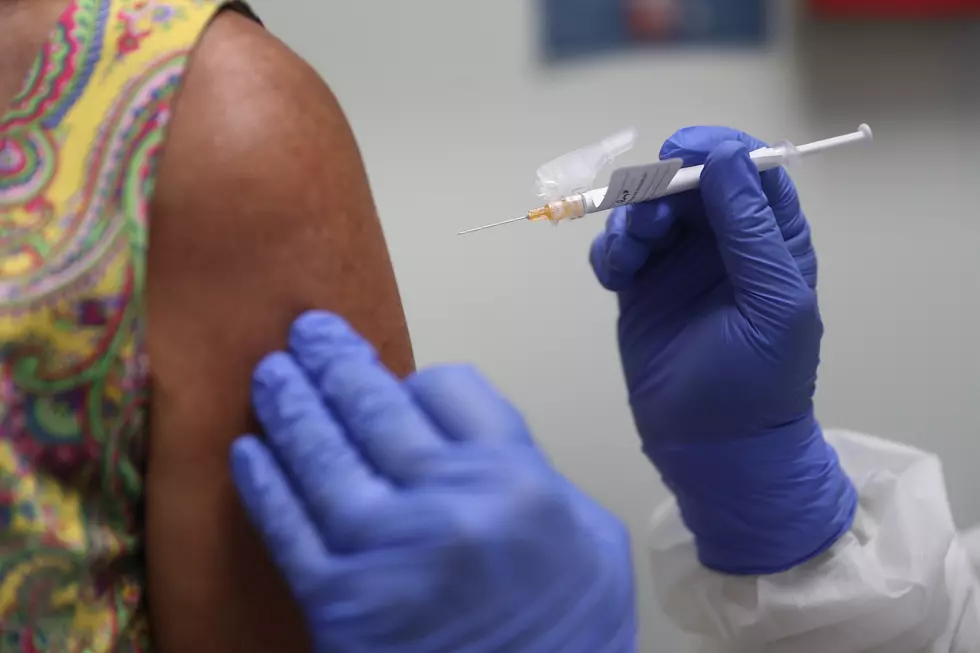 Need A Moderna Booster? Good News Is A Walk In Clinic Has Them
Getty Images
If you're needing or wanting to get the Moderna Covid-19 booster in Amarillo, you're in luck. There's a walk-in clinic that has them, and started giving them at 1 PM today.
You Can Get Your Moderna Booster Without An Appointment
A press release came out today from the City of Amarillo saying that the Amarillo Public Health Department was going to be giving Moderna boosters at the APHD (850 Martin Rd) starting at 1 PM.
The best part of this news was that it is a walk-in clinic. That means you don't need an appointment to get it done. Just show up, get your booster, and be on your way.
You'll Need Proof of Vaccination
You will need your vaccination card with you. Or, at least, you will need proof of the prior two doses. The booster is just half the dose of the primary shots, so you can see why giving a booster as a first dose probably wouldn't be the most productive course of action.
Who Is Eligible For The Moderna Booster
People who are 18 and older are eligible for the booster. It's recommended, by the CDC, that you get a booster at least 6 months after you've gotten vaccinated.
This goes for those who are 65 years of age or older, and for those who are 18 or older living in a long-term care setting, work or live in a high risk setting, or have underlying conditions.
Contact The APHD For More Information
If you have any questions about the booster or vaccine, you can contact the APHD by calling 806-378-6300, or go online to AmarilloAlerts.com.
Answers to 25 common COVID-19 vaccine questions
Vaccinations for COVID-19 began being administered in the U.S. on Dec. 14, 2020. The quick rollout came a little more than a year after the virus was first identified in November 2019. The impressive speed with which vaccines were developed has also left a lot of people with a lot of questions. The questions range from the practical—how will I get vaccinated?—to the scientific—how do these vaccines even work?
Keep reading to discover answers to 25 common COVID-19 vaccine questions.
KEEP READING: See 25 natural ways to boost your immune system