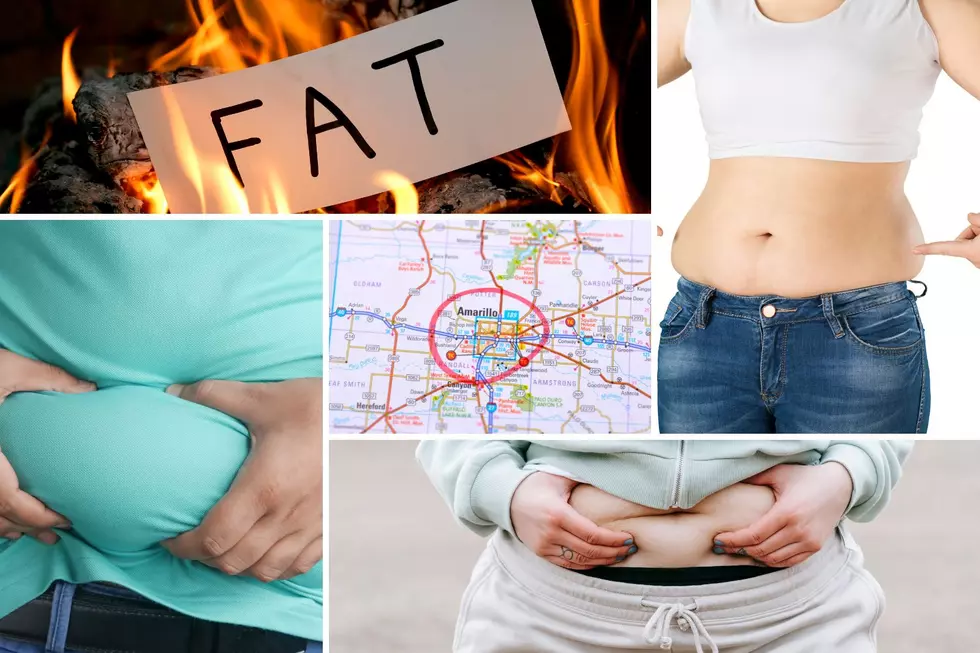 According to a New Study Amarillo is Getting Fat
TSM Amarillo
Amarillo is well known for buried Cadillacs, Sod Poodles, and 72oz steaks. But apparently, it is slowly becoming obese.
A new study by Bar Bend, found that Amarillo (specifically Potter County) citizens have become 5% more obese over the past 10 years.
How was this determined?
The analysis of data available by County Health Rankings compared each county's rate of obesity in 2012 to newly released figures in 2022. Overall, Texas emerged in position #41 when it came to ranking states in order of their obesity change over the last 10 years, with a 5% increase, making The Lone Star State among the biggest gainers (of lbs).
Well, the great news is we aren't the fattest in the state or the country. Potter County came in 38 in the study, and Randal was at 198.  We've just gotten bigger.
Well, everything is BIGGER in TEXAS!
I know a lot of people have a tendency to focus on the appearance of someone, but if a person is healthy their weight shouldn't matter.   Just don't assume that if they are bigger they aren't healthy.
I'm one of those girls who is a yo-yo.  Some years I'm thin.  Some years I'm not, and I'm in good health.
I think that is how it goes in Texas.  Would you rather have a chicken fried steak with gravy and potatoes, or a grilled chicken breast with steamed broccoli?
For me, that depends on the day.
Would you rather have fat-free greek yogurt for breakfast or a big ol breakfast burrito?
It's all about moderation in life.  I'm not going to eat a breakfast burrito or a chicken fried steak every day and if I feel my clothes getting tight then I will focus on more healthy choices.
I think that is how most people think.  Then on the other hand with the prices of food, most people grab the cheapest when money is tight.  Guess What?  It's the unhealthier foods that are cheaper to purchase.
Amarillo may be getting more obese, but in a few years, we may be getting thinner.
8 Iconic Texas Snacks
Here are 13 Favorite Texas Craft Beers
YUM: Check Out These 12 Mouth-Watering Eats And Treats Coming To The Texas State Fair