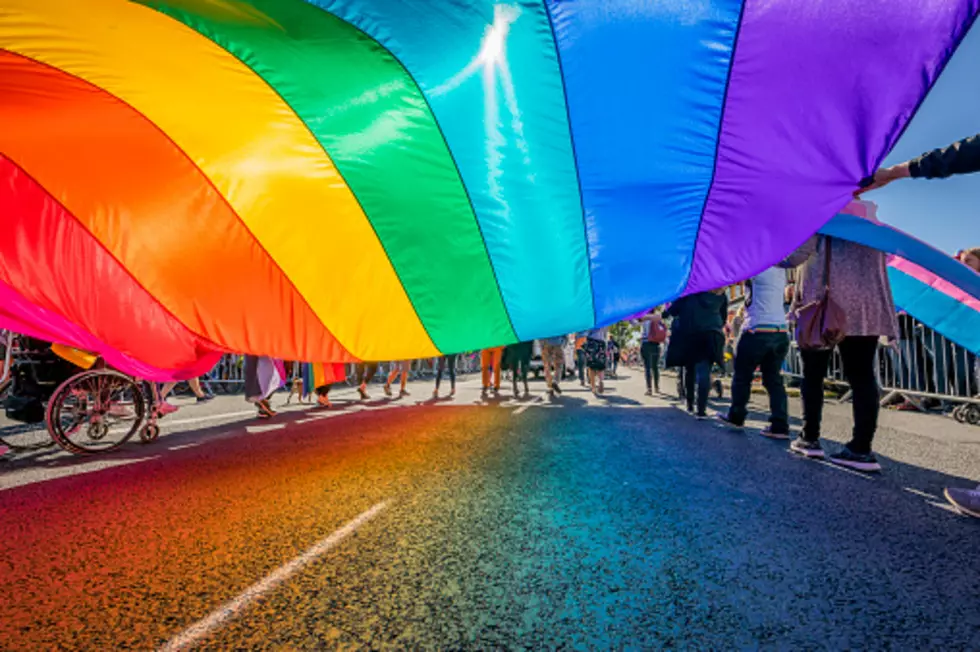 Amarillo Pride Festival Cancelled, But Show Your Colors Anyway
Getty Images
Due to the City of Amarillo's not approving large gatherings amid the COVID-19 pandemic the Amarillo Pride Festival which was scheduled to take place June 28 in Memorial park has been cancelled. Most Pride festivals around the country have also been cancelled including the iconic New York City Pride March for the first time in twenty five years.
Here in Amarillo Panhandle Pride Inc. started in 2012 as a worship service followed by a potluck picnic held by Metropolitan Community Church Amarillo w2ith an estimated 150 people in attendance. The following year, there was an estimated 500 people.
In 2014, other organizations in the community participated: City of Amarillo, Dept. of Public Health and Amarillo Unitarian Universalist Fellowship. The Dept. of Public Health provided free and confidential on-site HIV testing. Vendors were invited. There was live local entertainment and a DJ. That year, there was an estimated 1000 people that attended the potluck picnic in the park.
In 2018, the off-duty Amarillo Police Officers on-site at the picnic estimated that there were probably 6000 people in attendance. There were 25 sponsors, 100 vendor booths, live entertainment, free and confidential on-site HIV testing in the Dept. of Public Health's mobile unit, and an opening ceremony. Other events included Sashay to Stonewall, Paint Night, and Cadillac Ranch Tag Party.
Instead of an in-person pride march this year, Heritage of Pride endorsed an effort led by InterPride, an international organization comprised of local, regional and national pride planning organizations, to hold a 24-hour virtual "Global Pride" event on June 27, to be broadcast around the world.
Even though Amarillo's Pride Festival has been canceled it's even more important says local leaders to show support for the community and show your rainbow colors and bring all Texans together with respect and valor.