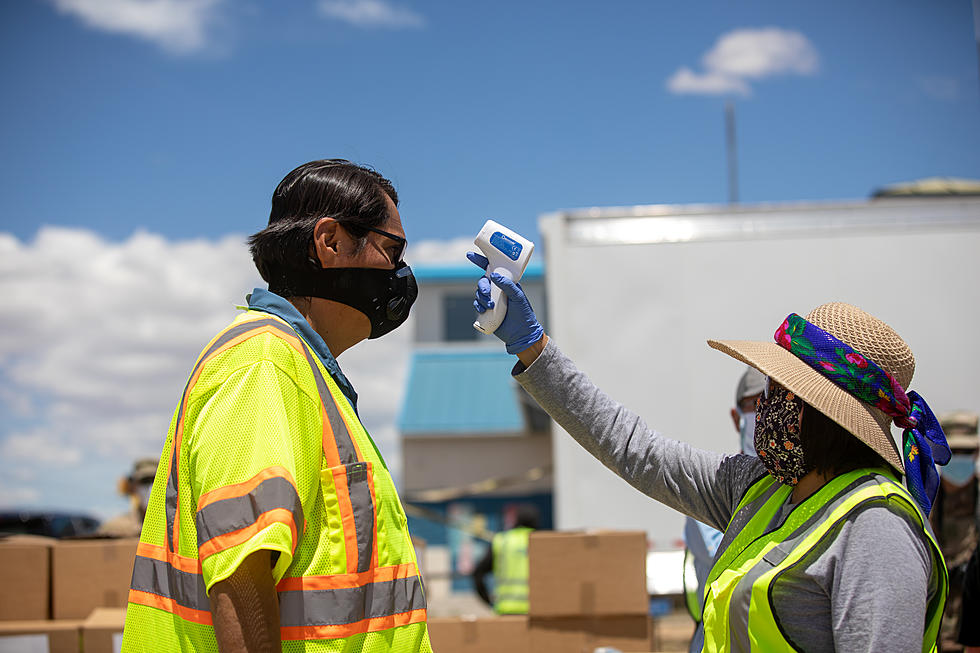 New Mexico Asks Folks To Mask Up Again Indoors, Is Amarillo Next?
Getty Images
It's getting harder and harder to avoid the Coronavirus, It's truly frustrating because you sit here and feel like you followed the guidance and you want to bang your head on the wall because it feels like we're going right back into another round with the Delta variant spreading across the country
Governor Michelle Lujan Grisham is expected to make the formal announcement tomorrow afternoon requiring all New Mexicans to mask up in any indoor public area regardless of immunization status. This would also apply to schools as well. Businesses and Religious Institutions can also enact stricter mandates at their own discretion. The order is expected to last through September.
It's not just the Land of Enchantment That's Masking Up Again
If you plan on flying out of Rick Husband Amarillo International Airport you'll need the mask too. Earlier today the national mandate masks for air, rail and bus travel was also extended though January of next year.
So What About Amarillo?
For now city official have moved Amarillo back into the COVID Red status but with mandate bans enacted by the Governor, who himself tested positive earlier today, there is very little behind the protocols other than voluntary compliance. which includes social distancing protocols and asking folks to avoid unnecessary gatherings and wearing masks inside. Officials are also opening up a third round of vaccines for those with compromised immune systems.
The current case count in Amarillo including both Randall and Potter Counties is 2,877. The latest details and vaccine information for the City can be found on the Amarillo Alerts site
Always Prepared: Check Out These Doomsday Bunkers in Texas
I'm not the kind of guy who believes that at any moment the whole of everything is going to go up in flames. If I was, and I had an extreme amount of disposable income, I would want to spend the apocalypse in one of these insane bunkers you can get right here in the Lone Star State.
7 Weird Texas Laws That Actually Exist
There are plenty of lists of 'crazy Texas laws' that you can find online. Unfortunately, a lot of those 'laws' don't actually exist, or they were appealed a long time ago. However, there are plenty of laws that do actually exist and seem pretty silly. Some of them are very self-explanatory, while others are oddly specific. These are a few weird Texas laws that actually exist.
The Abandoned St. Anthony's Hospital on Amarillo Boulevard
The 119-year-old abandoned hospital is a fascinating place for any who are lucky enough to be granted the chance to explore.
The sprawling building saw thousands of Amarillo's citizens inside its halls daily, all the the way until it was shuttered in 2001. But there are still incredible artifacts of the all-too-recent past tucked away in the nooks and crannies of the old St. Anthony.
The explorer who took these photographs gave the following information:
"Many rooms were left untouched, we found patient files, old prescriptions, a blood transfusion machine from the 60s, and microscopic slides of breast cancer from the 70s and 80s. I put one picture in here of some heart scans so you can see the dates and diagnosis of the patient, but marked out the patient's names of course. During a time when mental illness was not understood, 76 exorcisms were documented to have been performed between 1909 and 1931."
Take a look inside the halls of the legendary abandoned St. Anthony's hospital