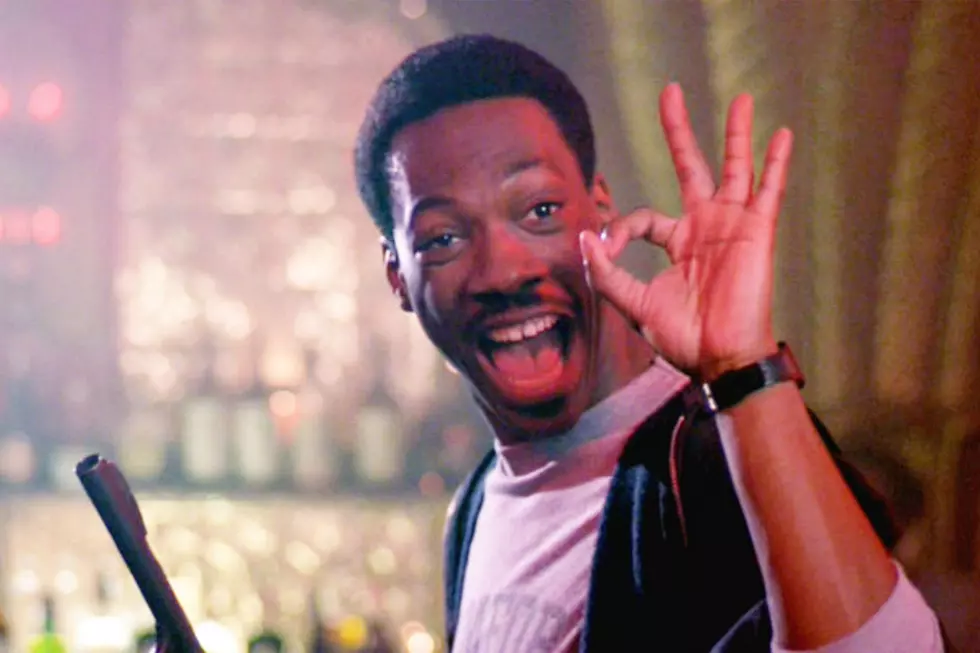 Eddie Murphy Is Doing 'Beverly Hills Cop 4' After 'Coming 2 America'
Paramount
Eddie Murphy spent a long stretch of his career trying to distance himself from his early hits. He stopped doing standup and stopped appearing on Saturday Night Live for decades. That stretch is now very much over. Murphy is set to return to host SNL for the first time since he left the show in the mid-1980s later this fall, and he's vowed to make a new standup special in the future too. He's also in the middle of filming a sequel to Coming to America, maybe his most beloved '80s comedy, and now he says he's planning to make another sequel to another of his '80s hits next.
Murphy tells Collider that his schedule calls for him to move directly from Coming 2 America to a new Beverly Hills Cop, the first since 1994. Here's his quote:
We're doing Beverly Hills Cop [after Coming 2 America] and then the plan is to get back on stage and do standup. That's what I'll be doing mostly is standup. These movies and Saturday Night Live it's kind of like…I'm looking at it as a bookend. If I decided I wanted to stay on the couch forever, I ended it on a funny note.
The third Beverly Hills Cop was a flop, but the first movie was one of the biggest hits of the 1980s. As hard as it might be to believe now, it was the top-grossing movie of 1984, even out-earning the original Ghostbusters and Indiana Jones and the Temple of Doom. The sequel was the third-biggest movie of 1987, ahead of Lethal Weapon, Dirty Dancing, and Predator. 
These were huge movies, in other words. (And, famously, they all started as a Sylvester Stallone vehicle; when he left the project, Murphy got the part.) The last attempt to jumpstart the franchise came in 2013, when a Beverly Hill Cop TV pilot was produced by CBS, with Murphy reprising his role as wisecracking cop Axel Foley in a cameo. Brandon T. Jackson starred as his son, Aaron. The show ultimately never made it to the air, but it looks like Axel Foley might get one more shot at policing the extremely mean streets of Beverly Hills. I just hope Harold Faltermeyer gets to return to do the score. "Axel F" is the best theme song ever.
Gallery — 18 Crazy Actor Transformations: