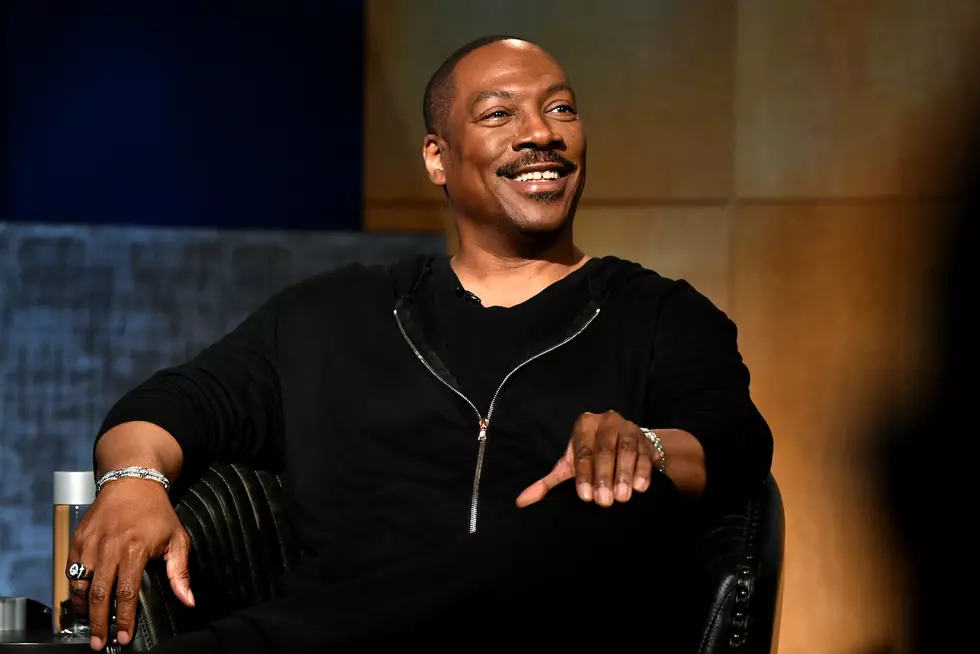 Eddie Murphy In Talks For First Standup Special in Years for Netflix
Getty Images for Netflix
Eddie Murphy hasn't released a standup film in over 30 years. His first, 1983's Delirious, was so popular on HBO that its followup, 1987's Eddie Murphy Raw, got a theatrical release — and grossed $50.5 million in theaters. (That's over $116 million in 2019 dollars.)
Rumors of a Murphy standup comeback have abounded for years, but the latest is the most plausible and intriguing: That Netflix, already a major player in the standup comedy space and a company that is willing to shell out top dollar for talent, is close to locking down Murphy for his first standup special in more than three decades. That news comes from TMZ, who say that the monetary figures they've heard attached to this deal are enormous...
Sources connected to Murphy tell TMZ ... the comedian has been locked in talks with the streaming giant for an undisclosed number of comedy specials. We're told negotiations are hovering right around $70 MILLION for the deal ... though we've been unable to firmly confirm the exact figure.
TMZ also notes that on the new season of Comedians in Cars Getting Coffee, Jerry Seinfeld asks Murphy about a return to standup, and he is very clear: He will do it again. It's just a matter of generating some new material, which is a lot of work.
Murphy's film career has been hit or miss lately; besides his occasional appearances in the Shrek franchise, he hasn't done much of note in the last 10 years or so (although he'll next appear as Rudy Ray Moore in a biopic of the famous performer and actor, a project that sounds very intriguing). That could be one more reason he's ready to return to standup — but whatever the reason, it would be huge news if Murphy, widely regarded as one of the greatest (and most controversial) standups in history, finally made a comeback.
Gallery — The Best Comedy Posters of All Time: