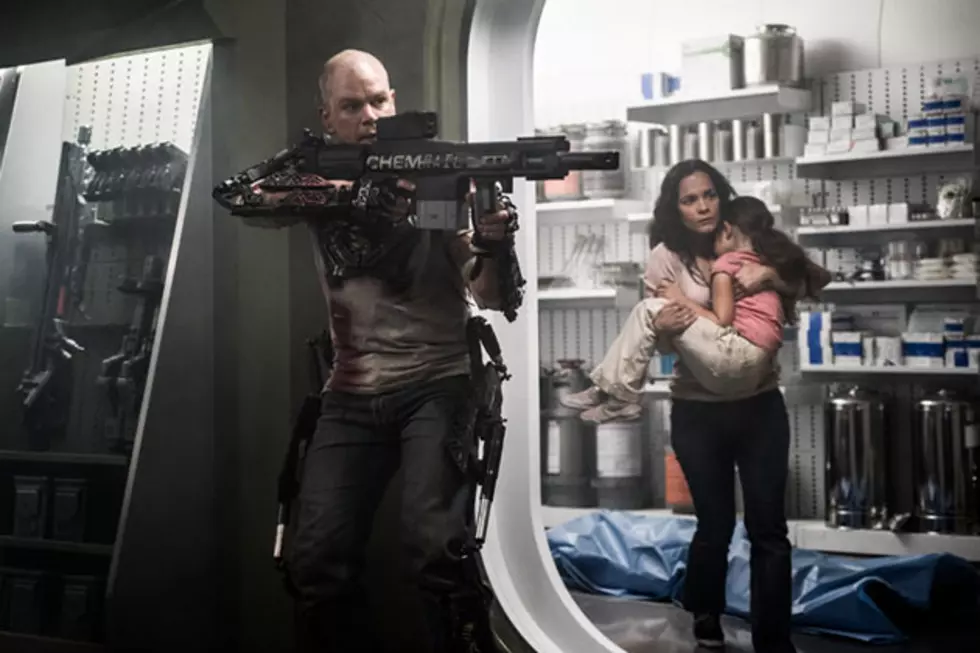 'Elysium' Photos: Cy-'Bourne' Matt Damon Must Infiltrate Paradise
Sony
In case you missed it, the first trailer for 'Elysium,' director Neill Blomkamp's highly anticipated follow-up to 'District 9,' debuted last night with some incredible footage of Matt Damon in his cyborg-y armor and a breathtaking look at sci-fi paradise. (Click here to watch it in HD.) To accompany the new footage, Sony released a batch of new images featuring the cast's main players and teasing some of the action.
'Elysium' takes its name from the sci-fi paradise of the same name -- a space station where the upper-upper class live in luxury with no war or sickness. Everyone else, on the other hand, is forced to live on Earth, which in this alternate future has become a dismal wasteland. Damon's blue-collar character finds himself thrown into a mission that could finally restore balance to the classes. It's 'Bourne' meets Cyborg from 'Justice League'...Cy-'Bourne'?
Also seen in the new photos are Jodie Foster, playing the administrator of Elysium, and Sharlto Copley, the assassin hired to kill Damon. Obviously there are strong political tones to this tale, but first and foremost it is sci-fi, and we can't wait to see even more footage and images as we get closer to the release date.