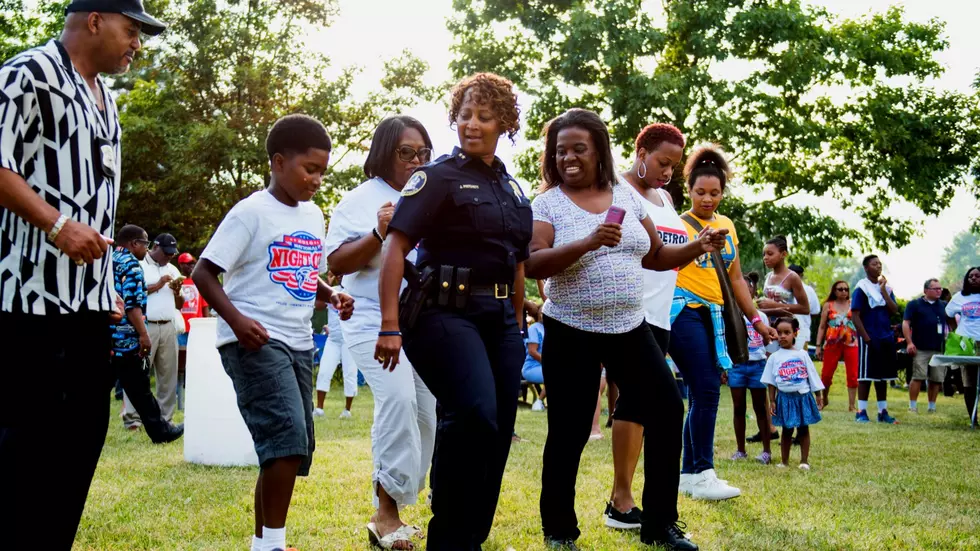 Get To Know Your Neighbors With National Night Out
Credit: National Night Out
It's time for Amarillo to celebrate this year's National Night Out. The annual event takes place in communities all over the country, and here in the Amarillo area, we have several celebrations happening on Tuesday Night, October 1st. The primary purpose of National Night Out is to get neighbors to leave their front porch lights on, showing their support with their local police departments in the fight against crime. Neighbors are encouraged to get out of their houses and meet other neighbors in the area and get to know them. The theory being that if neighbors meet and get to know each other, they are more apt to report suspicious activity in their neighborhood rather than "look the other way" when they see something noteworthy. When you know your neighbors and watch out for them, overall crime in the area is reduced.
Most of the Amarillo area celebrations still start at 6:00pm and go to about 9:00pm. The Amarillo Police Department will cover as many block parties as possible in the time limit given. Neighbors are very interested in meeting the Patrol Officer who is assigned in their area. This also puts a "face" on the department and allows citizens to interact with "their" Officer.
The Colonies at the clock tower
Eastridge Baptist Church - 1300 Evergreen
7111 Vinewood Dr
3452 Gladstone
1501 SW 58th Ave (Pheasant Run/Foxridge)
15th & Bowie at the park
1400 Block of South Hughes
6300 Blk of Mosely
209 S Austin St
5203 S Miliam St
Power Church - 1344 SE 10th
6208 Yale Windsor II
4927 Shawnee (Western Plateau Park)
Enclave Apartments
3700 SW 45th at French Realtors
The Warford Center
Stone Canyon Apartments - 6208 Ventura
National Night Out is one of the high points of the year for Crime Prevention. Officers look forward to seeing old friends and making new ones as well. For information on organizing a National Night Out party in your neighborhood, contact the Crime Prevention Unit at 806-378-4257.