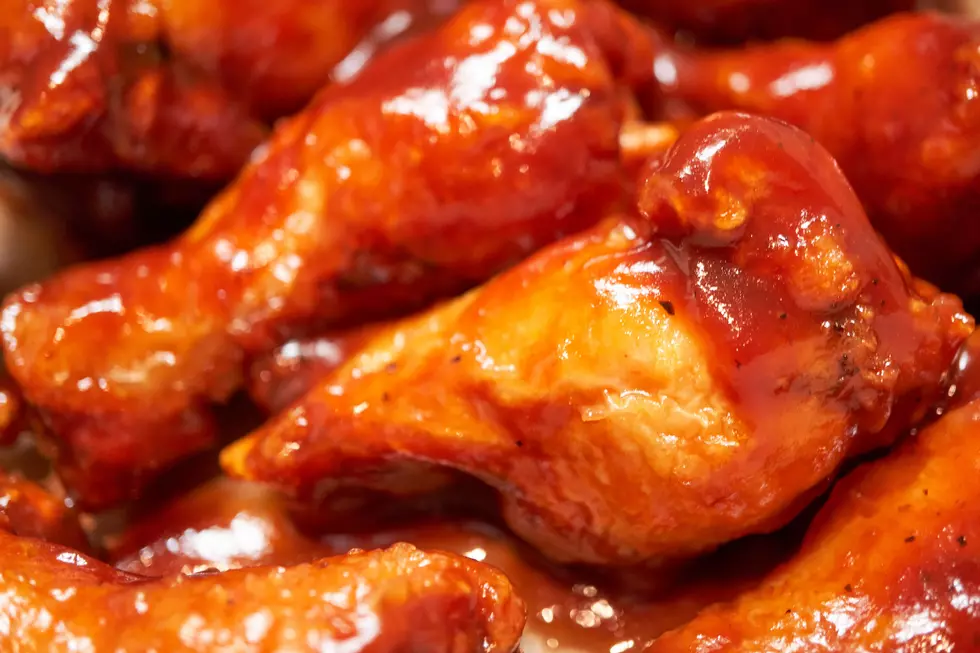 Getting Chicken Wings Delivered In Amarillo Just Got Easier
Credit: Getty Images
Enter your number to get our free mobile app
Getting chicken wings on demand just got a whole lot easier. The parent company of Chili's restaurants, Brinker International, has rolled out a little known brand called "It's Just Wings." And that is exactly what they focus on, wings. But don't expect to find these wings and flavors on the menu at our 2 local Chili's restaurants in Amarillo, these are only being offered through "It's Just Wings."
The "It's Just Wings" brand works out of our local Chili's restaurant kitchens to in order to prepare and package the food for delivery. This allows them to have kitchens all across the country, including Amarillo, without having to open new facilities. The new chain is using DoorDash to deliver their full menu to the area. In fact, I put in my home address and plan on having some wings delivered to my house for dinner tonight.
The menu is pretty extensive for a place that only focuses on wings. They have multiple combos to choose from as well as just wings by themselves. They offer curly fries as a side and have a large selection of sauces and dips. I think I will go with the Apple BBQ Sauce, but they also offer spicy favorites like Mango Habanero, Santa Fe Sauce, Honey Sriracha, and more. And don't forget the dessert. If you are a fan of the Tri-State Fair, you are going to love that they offer Fried Oreo Cookies.
The company says on their website: "We're not going to use expensive packaging to drive up the cost of the order total. We know you can't eat a commercial, so we don't pay for them. We're not even going to pay some influencer to go on Instagram and tell you how "genuinely" they love these wings. We don't even put forks, knives and napkins in the bag: we figure you'd just as soon use your own instead of having us charge you extra. We knew we could do wings deliciously, quick and without being pretentious. Our chefs took the three best ways to cook wings (smoked, fried and boneless) and combined them with 11 (and counting!) sauces and rubs so you'll never get bored of the same old choices. And we put them on DoorDash, with lots of free delivery offers. That's how you do killer wings at stupid prices. You decide if it was worth it."
We're just going to make delicious wings and have DoorDash deliver them to your door so you don't have to do anything but enjoy them. And, maybe tell your friends since we're not paying for a ton of advertising, either.
As a person who enjoys really good chicken wings, this concept excites me. It can be hard to find quality wings sometimes, even though Amarillo has some really good places to grab wings. If you give "It's Just Wings" a try, let me know what you think.
KEEP READING: 3-ingredient recipes you can make right now