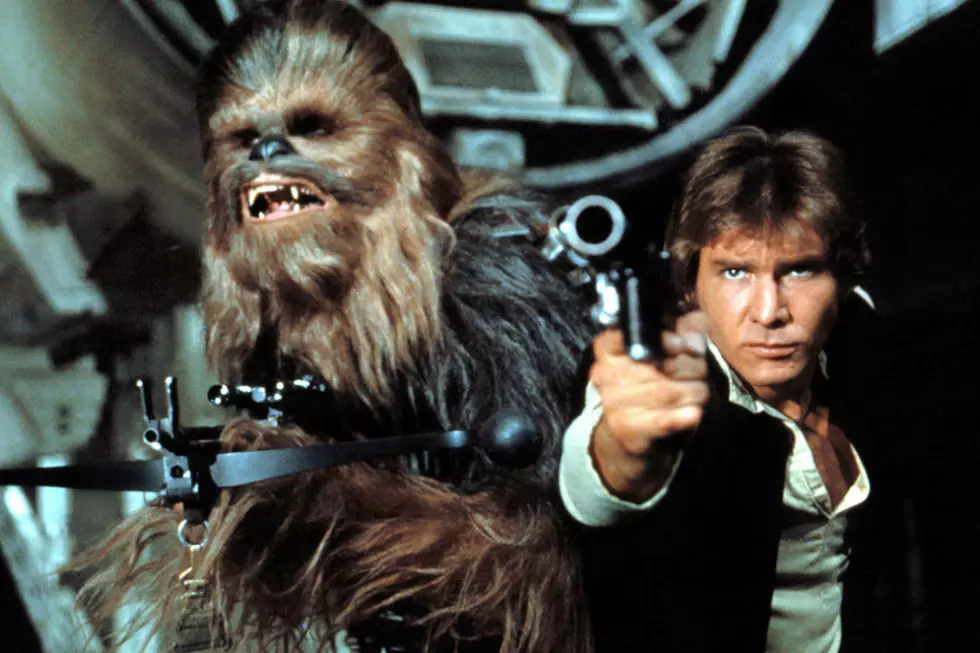 Is the Han Solo Movie Taking Us Back to Tatooine?
Lucasfilm
For Star Wars, a series that has become a franchise built largely upon nostalgia, returning to some of their greatest hits within their movies has become par for the course. Sure, we were introduced to something like seven completely new planets during Rogue One, but that movie still checked all the boxes: cool female protagonist, Jedi lore, Dark Side, Death Star. The Han Solo movie is also going to bring us to some completely new territory, but would it be a Star Wars movie without a visit to a certain desert planet?
New set photos have emerged from Fuerteventura in the Canary Islands, where the movie has been filming for a couple months, and they seem to be of that "wretched hive of scum and villainy" known as Mos Eisley spaceport. If you recall, that's where we first meet Han in the original Star Wars. Feels nice to potentially be coming full-circle.
The text above translates to: "First image of the set erected on the island Fuerteventura for the #HanSolo movie." It sure looks similar to Tatooine sets from A New Hope and The Phantom Menace, and it would definitely make sense for Han to end up here, since this is where all the galaxy's more nefarious deals are made. Plus, he's gotta meet Jabba at some point.