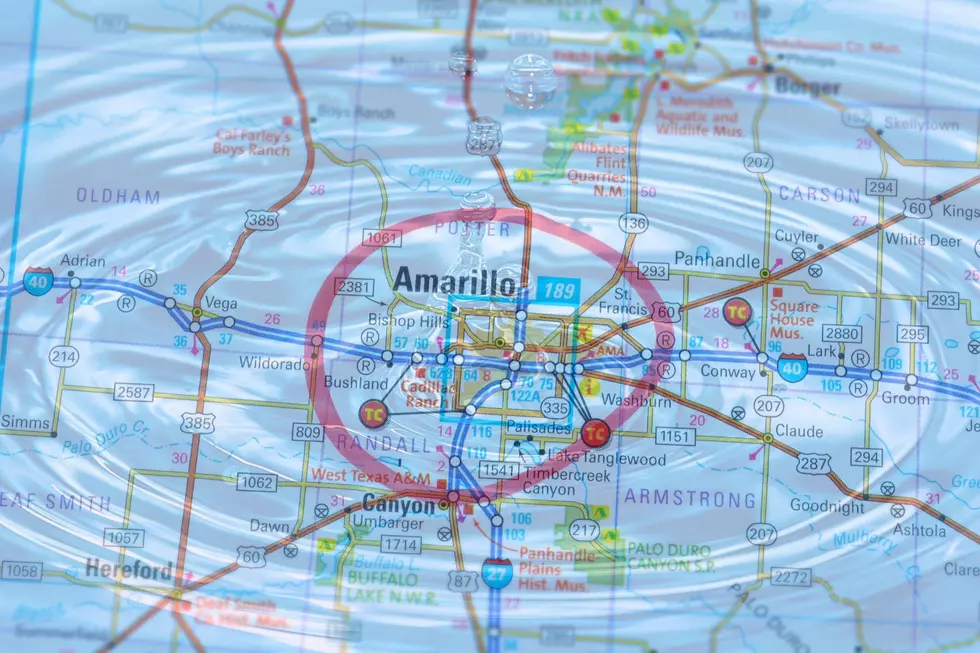 Interesting Theory: Why Amarillo Always Grows to the Southwest?
TSM Amarillo
Why is Amarillo growing to the Southwest?  That question is asked over and over again.
I think I may have an answer for you as to why everyone seems to be building in that direction.
Follow the Water!
I ran across the most interesting post on Facebook that seemed to perfectly explain why people and businesses keep gravitating to the southwest part of Amarillo.
According to Josh Shelton in his video post on Facebook.
There is an axis that runs through the southwest part of Amarillo.  It runs through town and through a bunch of pasture land and then dead-ends at the Randall County feedlots.
Even further out there's a road called City Lake Road and near that road, there's a dried-up lake bed.  It was called Bivins Lake.
It seems that Mr. Lee Bivin's had something to do with the lake and the city water when he was mayor.  He served as Mayor of Amarillo, from 1925 to 1929.
There is even an article about:
This article talked about pump stations and wells dug for the City of Amarillo to have water.
The pump stations are the weird brick buildings you see on 34th and on 45th, Hillside, Soncy, and Heritage Hills.  They are pump houses and they are also outside the city limits as well.
The video goes on to explain that located at 7th and Line, there's a water station and that pipeline runs down Plains, and then it cuts across underneath and it goes at an angle under Western.  It comes out where Wolflin dead-ends at the service road at  I-40. It then goes underneath I-40.  Then it runs down the alley of Harmony and Teckla.   Then it is a straight line between the alley and streets of Olsen Neighborhood, then through Ridgecrest, under Bell, under Amarillo High, and through the alley that separates Puckett and the Newport Apartments. Through the pumps at Southwest Park.  It goes underneath the Windsor neighborhood and then keeps going until it gets to Bivins Lake.
That's why the neighborhoods were built where they were because it follows that water line.
Feel free to watch the entire video here, it is fascinating.
I'm impressed with the fact Amarillo used to have a lake off FM 2219.  I'm also impressed that this whole water transport was built through most of the south part of the city and through a ton of pasture land.  It's very impressive for the time it was built.
Downtown Amarillo Over The Years
Downtown Amarillo has seen an incredible metamorphosis. Take a look at the photos below to see just how much it's changed--you won't believe the difference.
LOOK: This "Amarillo Pictorial" is an Amazing Collection of Historical Photos!
Wow. Just wow.
Robbi McDaniel Rivers dug up this incredible magazine published in 1931. You'll find the many Amarillo buildings and landmarks that you know and love--they're brand new in these photos!
Enjoy!