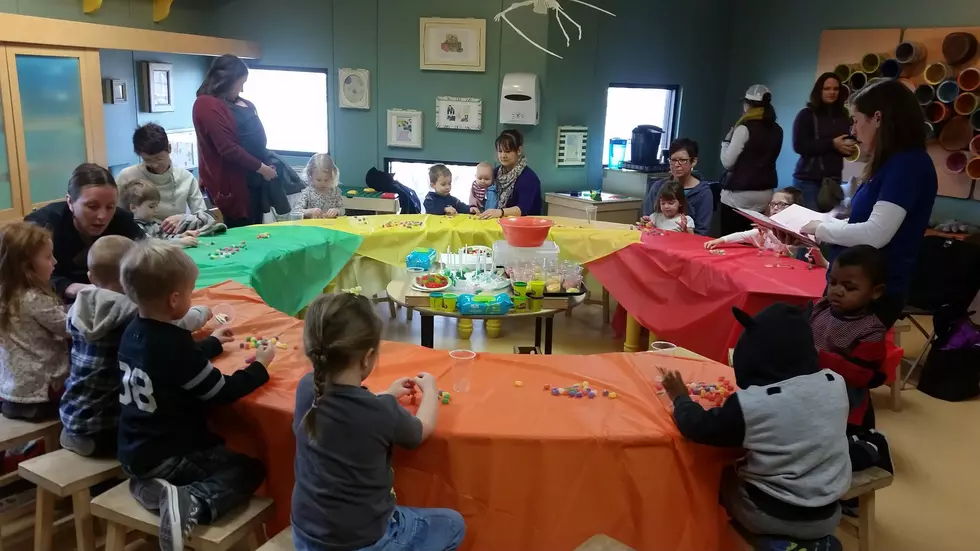 Get The Kids Out Of The House With These Spring Break Activities
Credit: Don Harrington Discovery Center
Spring break will be here before you know it and like every year, The Don Harrington Discovery Center is planning plenty of activities to keep your kiddos occupied. DHDC's annual Spring Break Spectacular is a week filled with spring break festivities that feature different activiities each day. The celebration will run Monday March 16th through Friday March 20th. Each day from 9:30 am - 4:30 pm, guests will enjoy special science-themed activities in addition to the Space Theater full dome planetarium and exhibits, which include the spring traveling exhibit, Amazing Butterflies.
Saturday, March 14th - Pi Day
Their kicking off Spring Break week with Pie on Pi Day! March 14th is Einstein's birthday, and they will be counting down to Pi Day on 3.14 at 1:59 pm (Pi = 3.1415926). Join in for a FREE slice of pie and the most fun you will ever have with math. Free slices of pie will be served to start at 1:59 pm until supplies last. They'll also have a kid's pie eating contest at 1:00 pm in addition to fun Pi-themed activities all day.
Monday, March 16th – Secret Disguises
You must not let anyone know your true identity. Allow the DHDC to help you come up with a genius disguise. You can get your face painted by The Art Lady (for an extra cost), stick on a mustache or make a mask, and discover the science of camouflage! Don't forget to make your secret Spy I.D.
Tuesday, March 17th – True Heroes
Learn from the best. Get up close with Amarillo's own first responders and learn all about police detective work, firefighting and life-saving skills. They'll also have an Astronaut corner with all kinds of Space-y things to try and take home!
Wednesday, March 18th – Go Go Gadget
Time to build your secret agent arsenal! Create your own gadgets with LEGO robotics kits and Cubelets. Plus learn how to use secret ink and decoding.
Thursday, March 19th – Super Sidekicks
Every great secret spy needs a partner. Meet some K-9's in training and discover the awesome adaptations of DHDC's own sidekicks. Paws of Hope will help you make your own dog sidekick a healthy puppy treat!
Friday, March 20th – Agent Training Camp
Are you ready to complete your mission? Test your agility at the rock wall, your aim in our Nerf war zone, your strength in the obstacle course, and your flexibility in the laser maze!
Daily admission to the DHDC is $14 for adults, $9 for children (ages 2-11), students and military, and free for children 2 and under. Members of the Discovery Center are admitted FREE. Admission is good for the entire day.