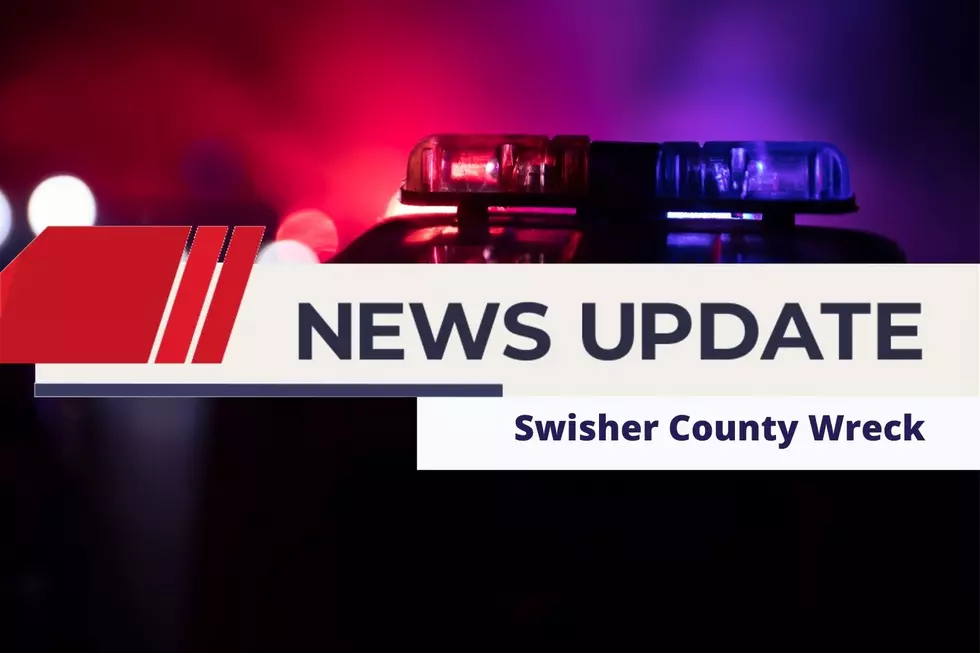 The Community of Tulia Mourns After Devastating Accident
TSM Amarillo
The community of Tulia, Texas is in mourning after a wreck involving multiple teenagers.
On Sunday, January 8th at 4 am, emergency services were called out to a single-vehicle rollover on Highway 86.  Four teenagers were involved in the wreck.  Two 16-year-olds, a 19-year-old, and a 15-year-old died from injuries after being transported to a local hospital. The other 3 were transported to a local hospital with serious injuries.
Speed and alcohol were believed to be a factor in the crash.
As with any small town, a tragedy like this rocks the entire town to its core.  No small town is without a story similar to this one that took place on Sunday.  We have all been privy to the hurt and pain this community is feeling.
This isn't a tragedy that will soon be forgotten.  A family lost their teenage child, a child with a bright future with dreams.  The other families are currently praying for the healing of their children who were injured in the accident.  Classmates are now mourning the loss of their friend and hoping for the healing of their other friends that were injured.
Keep these families in your thoughts as they are facing uncertain days ahead.
According to Andrea's Project, drunk driving is still the #1 cause of death on our roadways.  Andrea's Project Andrea's Project is a local grassroots non-profit organization that was started on June 15, 2019, after David Elizade's daughter died in a car crash when a drunk driver lost control of her car on Easter April 21, 2019.
Andrea's Project is working on helping to pass laws that will help prevent tragedies like these.
We as parents teach our teenagers, what and what not to do, and we pray every time they walk out the door that they hear us and that our lessons remain at the forefront of their minds.
Hug your children a little more today and let them know that they are loved and please reiterate the dangers of drinking and driving.
25 TV Episodes Filmed In; Around; About Amarillo Texas
Here are 25 times that TV shows were filmed in, around, or all about Amarillo. From Oprah to My Caribbean Life.
25 Landmarks of Amarillo and the Texas Panhandle
Is This The Legendary Cave Of Palo Duro Canyon?
I've heard rumors of caves in Palo Duro Canyon. Surely, this isn't all there is.