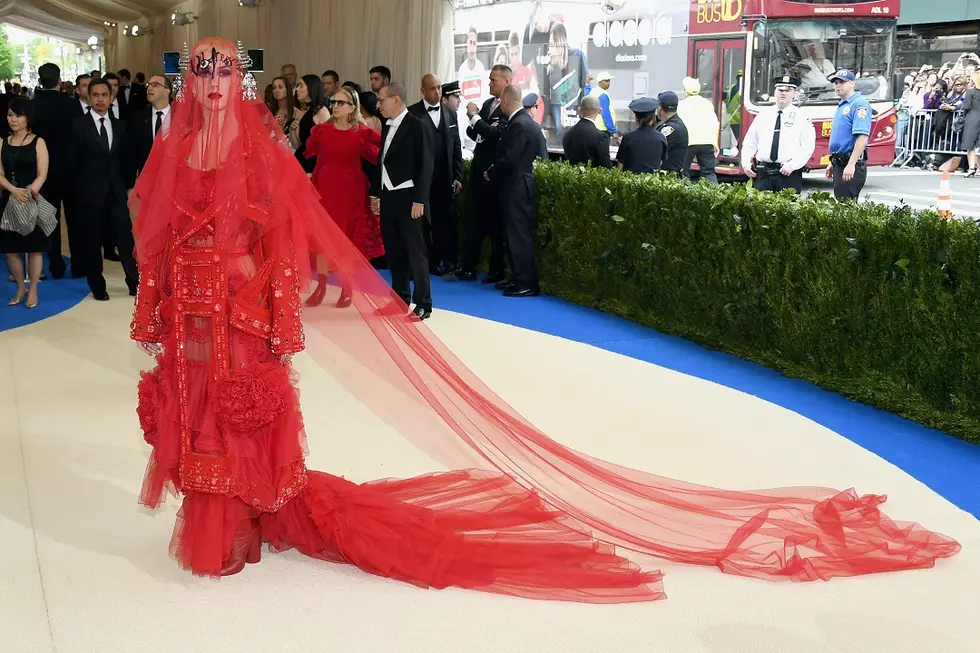 Katy Perry Confuses and Infuriates on the Red Carpet at Met Gala 2017
Dia Dipasupil, Getty Images
Katy Perry
 is pushing buttons tonight at the Met Gala 2017, and in return, Twitter commenters are pushing keyboard letters as fast as they can type. Wearing a bold red dress inspired by Rei Kawakubo and created by Maison Margiela/John Galliano,
Most fashion mags are loving the "Bon Appetit" singer's look. However, there's a deeper issue with it than the aesthetic. Gown creator John Galliano is known for his extreme anti-semitism, and it's terribly troubling that Perry would choose to support his brand by wearing the dress.
Scroll down for Twitter reactions from Met Gala gazers below.