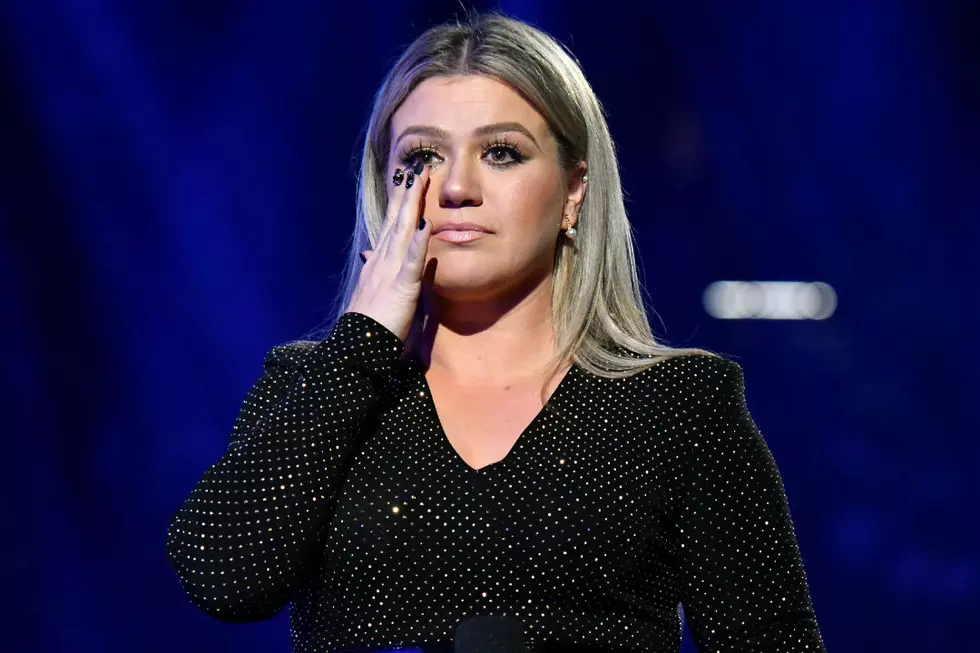 The Power of Kelly Clarkson's Crying: Behind Her Hazel Eyes (VIDEO)
Jeff Kravitz, Getty Images
For 16 years, Kelly Clarkson's legions of adoring fans have remained devout — and why wouldn't they? The Meaning of Life singer is the most talented pop singer of her generation, is as funny as a seasoned standup and, as she demonstrated at Sunday night's (May 20) Billboard Music Awards — for which she served as host — she's got the capacity to cut through steel with her vulnerability.
"Mamas and daddies should be able to send their kids to school, to church, to movie theaters, to clubs…you should be able to live your life without that kind of fear," she said through tears. "So we need to do better. We need to do better because as people we're failing our children, we're failing our communities, we're failing their families."
And it certainly wasn't the first time Clarkson submitted to her emotions. Plus, as has generally been the case for her, sobs proved to be particularly potent tools for reach.
Since winning American Idol in 2002, Clarkson has been able to relate to her fans by observing the simple laws of sincerity: If she feels something, she shows it. It was true of her first Grammy win in 2006, it was true of her viral "Piece by Piece" performance on American Idol in 2016 and it was true as she urged BBMAs viewers to seek change, and reject the pervasiveness of needlessly violent deaths, particularly among the country's schoolchildren.
While we love to see Kelly smile, we also love what her tears are able to achieve, too. Look back at her teariest career moments in the video below.
2018 Billboard Music Awards Performers: Photos