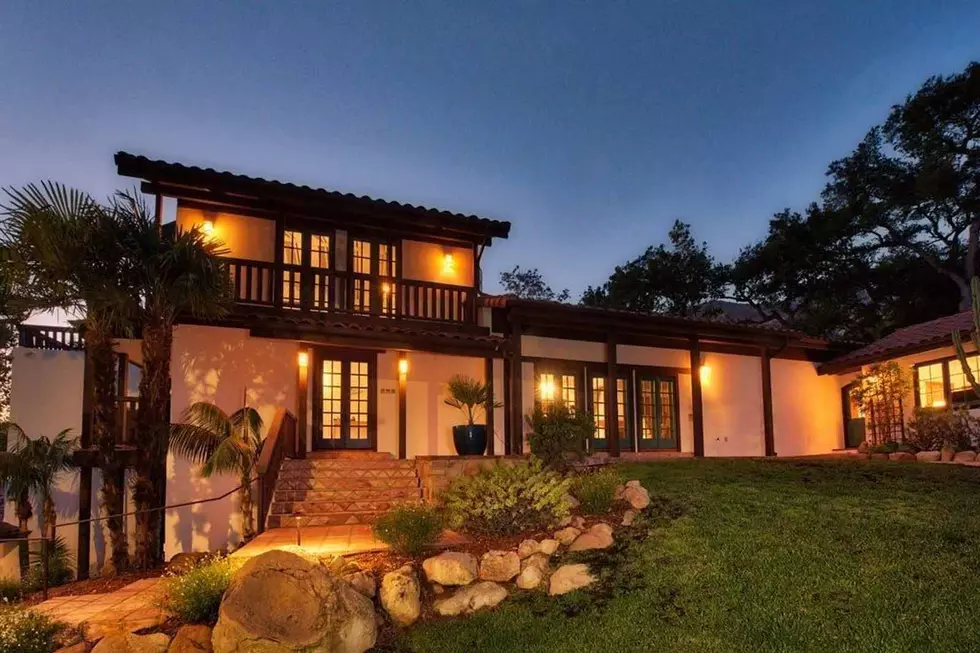 Kenny Loggins' 'Romantic' Former Estate on Sale for $4.4 Million
Aaron Schulman, Keller Williams Realty
An estate in the Montecito section of Santa Barbara, Calif., that once belonged to Kenny Loggins has hit the market. The asking price is $4.4 million.
The listing, which is held by Aaron Schulman at Keller Williams Realty, calls it a "romantic European country home." The three-level, Spanish-style home, which was built in 1981, features five bedrooms and three bathrooms over 3,974 square feet set on a 3.17-acre lot. A balcony and large deck off the master suite allows for views of the ocean and mountains, while the open concept main floor has vaulted ceilings, exposed beams and skylights, and a living room with oak floors and antique stained glass windows.
Outside is a natural hot spring and a soaking tub, as well was a swimming pool with a spa. It's surrounded by large oak and sycamore trees, with a creek and wall for added privacy.
It's not known when Loggins owned the property, but the Los Angeles Times says it sold last year for $3.81 million. Loggins has been particularly active in the Montecito real estate scene for quite a while now. Last year, he sold a place that he bought a decade earlier for about $2.6 million, and in 2016, he purchased another home there for $2.9 million. In 1994, he sold a 19.5-acre property to actor Jeff Bridges for $7 million, which Bridges off-loaded last year for $16 million.
Recently, news that a Top Gun sequel is in the works got Loggins interested in recording a new version of "Danger Zone," his hit from the original 1986 movie. "I'm hoping to do it, maybe as a duet, with a young act," he said, but wouldn't reveal whom he had in mind. "I'm thinking about that right now, and I'd like to but I don't think that's a good idea because they may want to keep it secret. ... The rockers I'm interested in are male."