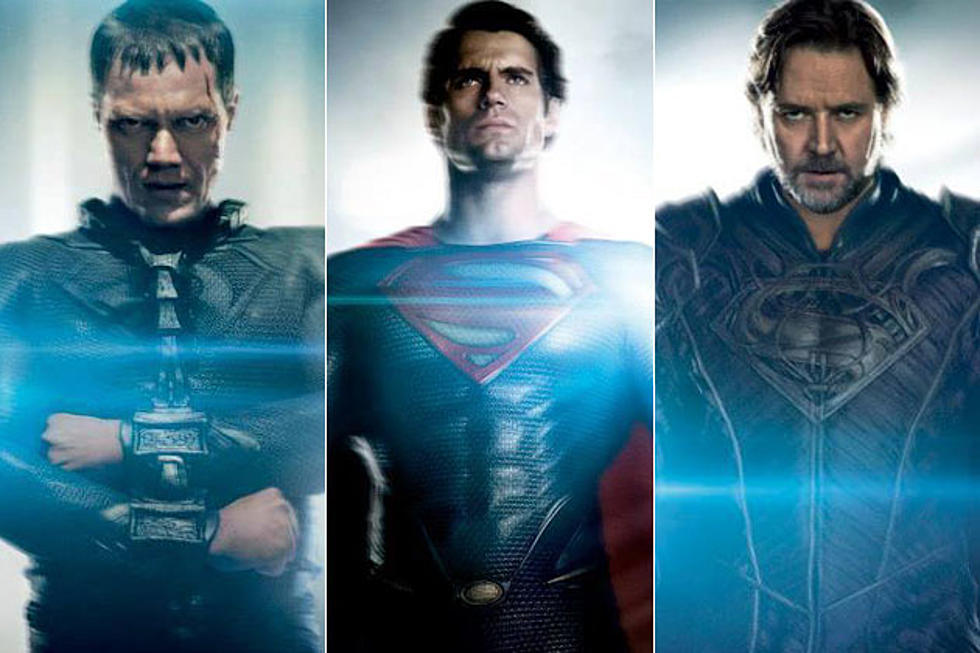 'Man of Steel' Posters: Superman, General Zod and Jor-El Are Ready for Battle
Warner Bros.
We saw a couple of banners a few days ago for 'Man of Steel' that showed these two enemies in the heat of battle (check them out here); these new one-sheets offer the characters in more standard poses, but they are no less cool. In fact, this look at Henry Cavill as Supes should dispel any lingering doubts some of you might have had about whether he's a perfect fit for the Last Son of Krypton or not.
Similarly, the poster of Shannon as General Zod perfectly displays the character's imposing nature; he'll make for an intimidating villain, to be sure. And in case you missed it Monday, we've also thrown in the latest character poster for Russell Crowe's Jor-El, who looks ready for battle himself.
See these characters brought to life when 'Man of Steel' opens June 14.