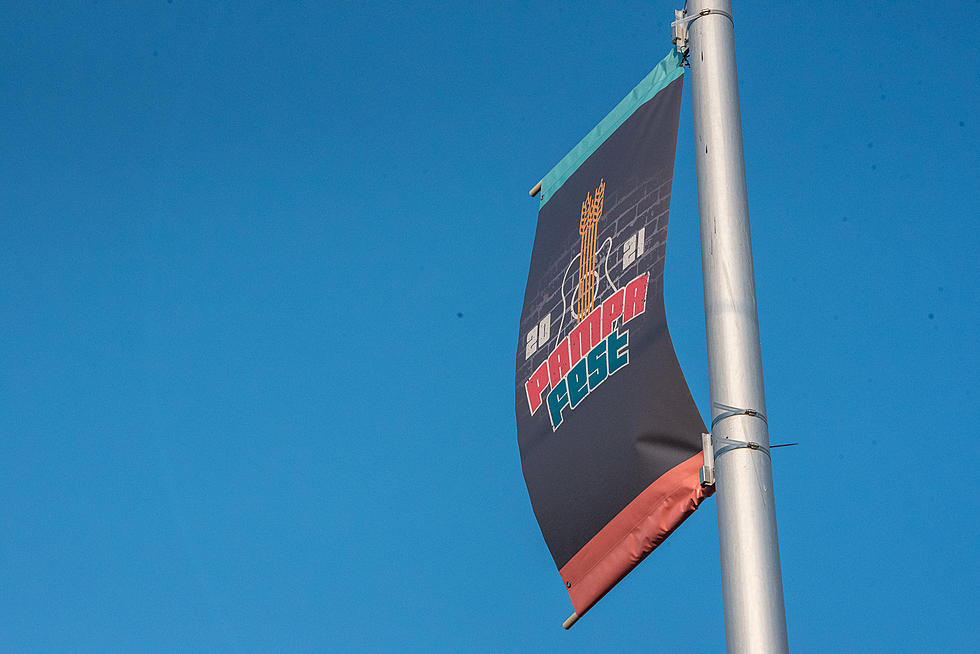 Pampa Fest Returns This Weekend
Michael J. Rivera/TSM
The folks in Pampa are gearing up for a big event this weekend, When you make your way around the panhandle town of 18,000 folks there are signs everywhere for Pampa Fest and this year the event looks like it's going to a thing.
There's Plenty of Music Scheduled
It's not one of those festivals that has just a band at the end that you have to wait around for. They kick things off early and keep it going all day. There's no shortage of acts including Cooder Graw who list the show as the only one on their site and were at Hodgetown earlier this year. There is no doubt they are supporting their new album and single "Love to Live By." Zac Wilkerson brings a soulful vocal style with driving guitar riffs to the stage. Among the other acts, Travis Roberts, Velvet Funk and the Michael D. Coon Band round out the lineup with Ed Montana as the master of ceremonies
Food and Vendors a plenty
The Corner of Cuyler and Foster in Downtown Pampa will also be full of vendors. Festival organizers expect at least 80 unique vendors with 10 food trucks on site promise something for everyone. For the kids, story time events, facepainting and chalk art promise a little extra fun.
The festival serves as a fundraiser for downtown beautification projects in Downtown Pampa and according to organizers money goes back into sidewalk improvements, lighting and park needs.
Tickets start off at $25 dollars in advance and $35 at the gate. If you do make your way out there, leave your firearm at home since alcohol is being served on the grounds, coolers aren't allowed but lawn chairs are fine. You'll need an ID too. to purchase your tickets visit the Pampa Fest website.
10 Things You Learn When You Move to Texas
Here are 10 things you will learn about Texas if you move here from another state.
The 10 Safest Towns in Texas
These are the 10 safest towns in Texas based on violent crime and property crime rates via
Neighborhood Scout
.
36 Celebrities That You Might Run into in Texas
There are many celebrities that have made Texas their home. Some were born here, and others decided to make their move recently during the 2020 pandemic. These are some of the musicians, actors, athletes, and other public figures that all call the great Lone Star State home.