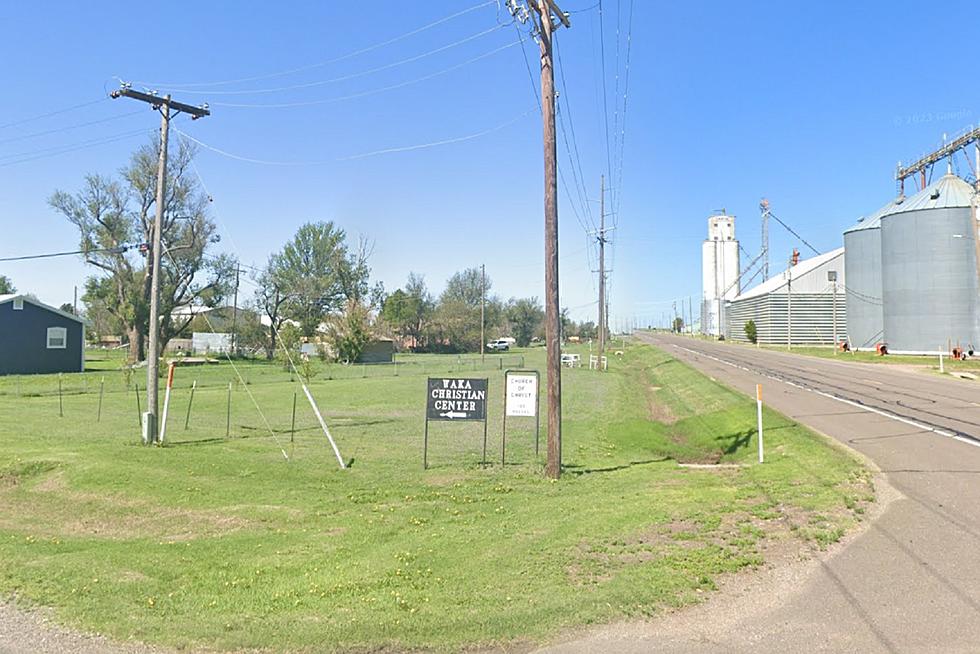 Really Weird Names And Texas Towns; Say Hello To Waka
Google
It's no secret that there are small towns scattered all over Texas, and a lot of them have names that make you scratch your head and wonder where they got their inspiration from. For instance, there's a small town in Ochiltree County, way up in the Texas panhandle, that has the most interesting name I've seen in a while.
Say hello to Waka, Texas.
Insert Your Insensitive Fozzy The Bear Joke Here
Waka, Texas is a town that sits 22 miles southwest of Perryton, Texas. As of the most current census data I was able to find, there's somewhere in the neighborhood of 114 people that call it home.
Supposedly, the family of the town's founder still lives in that area.
While it doesn't seem like there's much to Waka, Texas, it does have a very interesting history. This town actually renamed itself after eating another "town."
Waka, Texas, The Town Formerly Known As Wawaka, Texas
Waka was originally founded in the 1800s as Wawaka, Texas. It was founded by German immigrants.
The town's post office, according to legend, was actually in the house of the town's founder, J. N. Stump. That lasted from 1901 to 1919, according to the THSA.
The town of Wawaka would pack up and move to a nearby town, or what used to be a nearby town, and change their name to Waka.
Wawaka + Burnside = Waka
According to the information available online, the story starts with the railroad. Wawaka wanted to be on the railroad, as most towns did. It was needed for most towns to survive.
Enter, Burnside. Burnside was a stop on the railroad that was going to be a town site...until it wasn't. Seeing their chance, the residents of Wawaka packed up and moved in.
This is when Burnside became Waka. Actually, that was around 1921. The post office didn't run with the new name until 1927.
Around 1950 the population had boomed to around 200. Now, it's around 114.
The Legendary Stories Behind These Six Weird Texas Town Names
It's no secret that Texas is home to some pretty strange town names. While the names of these places are strange enough on their own, sometimes the story behind the name is even stranger.
Check Out These Photos Of Ghost Towns On The High Plains
Ghost towns dot the landscape of the Texas panhandle, Western Oklahoma, and the Oklahoma panhandle. The best part? They're all within driving distance. Go take a look for yourself.