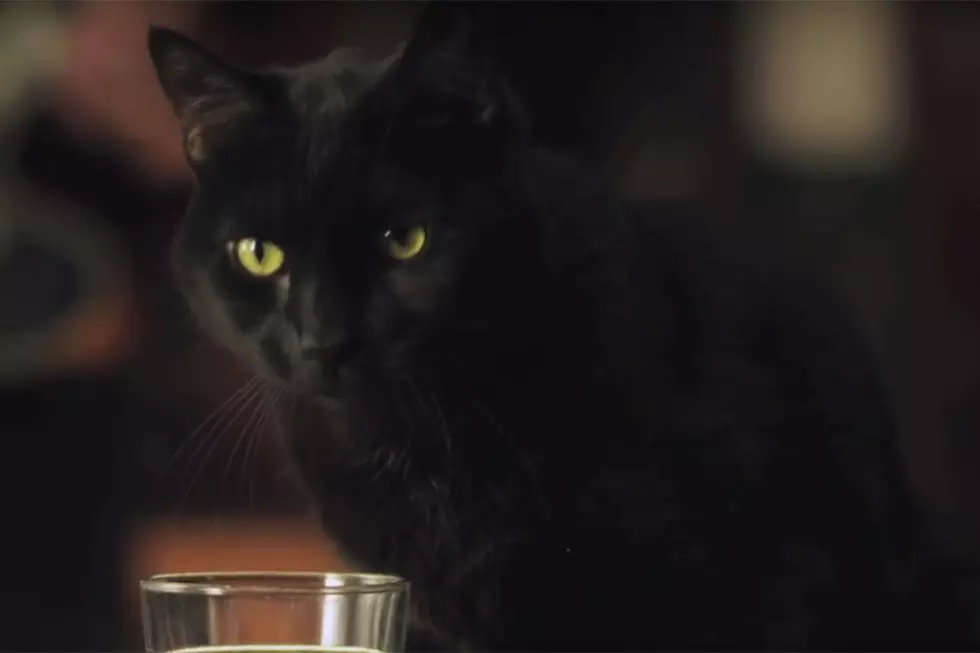 Here's Your First Look at Salem the Cat from Netflix's 'Sabrina' Reboot
Funny Or Die via YouTube
On Friday (Feb. 9), Riverdale creator Roberto Aguirre-Sacasa revealed the first photo of Salem from the upcoming series, which is still untitled. "Ladies and gentleman, meet #Greendale's latest resident. All hail, Salem! #sabrina, #netflix," he tweeted along with a photo of Salem sitting by a lit candle.
Fans were happy to see that Salem is returning for the reboot, with one person tweeting, "Good cat. Salem is awesome. A fundamental piece of this universe." Others hoped the new Salem has the same attitude as Salem from the '90s series. "He better be obviously animatronic and sardonic," wrote one person.
Based on Aguirre-Sacasa's horror comic, The Chilling Adventures of Sabrina, the new series will focus more on the dark arts and will make references to horror classics such as Rosemary's Baby, The Exorcist and more.
"We're all such huge fans of Kiernan's work that when we started talking about who this new incarnation of Sabrina could be, her name was on everyone's wish list," said Aguirre-Sacasa. "This is a darker, more macabre version of Sabrina, and we're incredibly excited for people to see Kiernan make this iconic character her own."
The upcoming Sabrina reboot will also serve as a spin-off of the CW's Riverdale series.