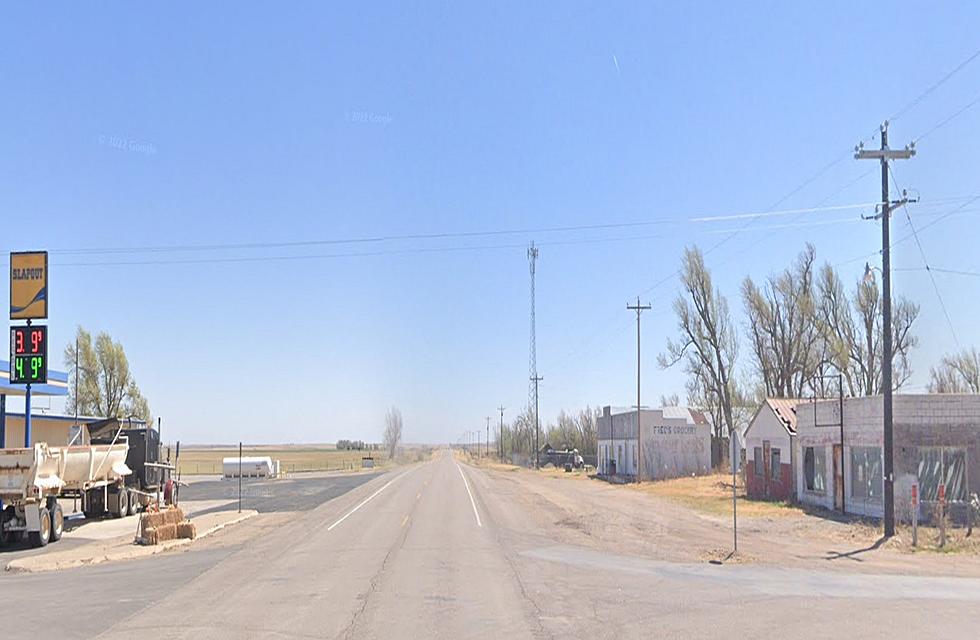 Dueling Siblings, Chicken Coops, and a Tornado: Welcome To Slapout, OK!
Google
In the panhandle of Oklahoma, on State HWY 3, there's a small hamlet with a very strange history. It's southeast of Hooker, in Beaver County. It's called Slapout.
If all of that made you chuckle, wait until you get a taste of the wild, wacky history of Slapout, Oklahoma.
Slapout, Oklahoma. Yes, It's A Real Place.
Growing up in western Oklahoma, I'd heard of Slapout. The name just had a unique way of popping up in conversations when you would least expect it.
Technically, you could call Slapout a hamlet. If you're unfamiliar with the term, it's a "settlement" that's smaller than a town, or a village. That's a pretty accurate description of Slapout, Oklahoma.
Especially considering the population was supposedly 4 in the 2000 census.
By ; CC BY-SA 3.0, Link
A Wild History Of Town Name Quarrels, Chicken Coops, And A Tornado
Buckle up. This story gets wacky real quick.
According to the legends that are out there, it all starts during the Great Depression. A guy by the name of Tom Lemmons (I swear that's his name) was living on the land that is now Slapout. He had bought off of a guy who had gotten it with a government claim.
Once HWY 3 had been constructed during the Great Depression, ol' Tom moved his chicken coop out to the stretch of highway that crossed through his land. Believe it or not, supposedly he ran a store out of the thing.
There's a funny quote attributed to Lemmons where he states that he had nothing else to do during the Depression, so he decided to start a town. I paraphrased a little bit, but you get the point. Not much was going on, so he started a town.
Three Town Names, A Chicken Coop Store, And A Compromise
Originally his town was named Nye. Now, the lore and legends state that Lemmons' sister would work the chicken coop/store and told customers that they were slap-out of whatever it was they wanted.
Customers thought the name of the "town" should be Slapout. Lemmons disagreed and said his town's name was Nye. It was the name he gave it after all. People didn't care, and kept calling it Slapout anyways.
Eventually, there was a compromise. I assume because people kept calling the place Slapout. Lemmons decided that his side of the highway would stay Nye. Their side of the highway could be Slapout.
Lemmons would lose the battle after a tornado came through and wiped out his "Nye" sign.
The population would grow in Slapout. There was a grocery store there. A gas station still exists to this day.
Check Out These Photos Of Ghost Towns On The High Plains
Ghost towns dot the landscape of the Texas panhandle, Western Oklahoma, and the Oklahoma panhandle. The best part? They're all within driving distance. Go take a look for yourself.
25 Landmarks of Amarillo and the Texas Panhandle
Teeny Tiny Towns of the Texas Panhandle
Don't blink! You just might miss these TINY towns that are dotted around the Texas Panhandle.
Some of these are unincorporated communities and some of these are just plain ol' small!
Either way, these teensy weensy tiny towns and their populations will make you say "wow" (and maybe even squint and say "that's all!?"). Check them out: