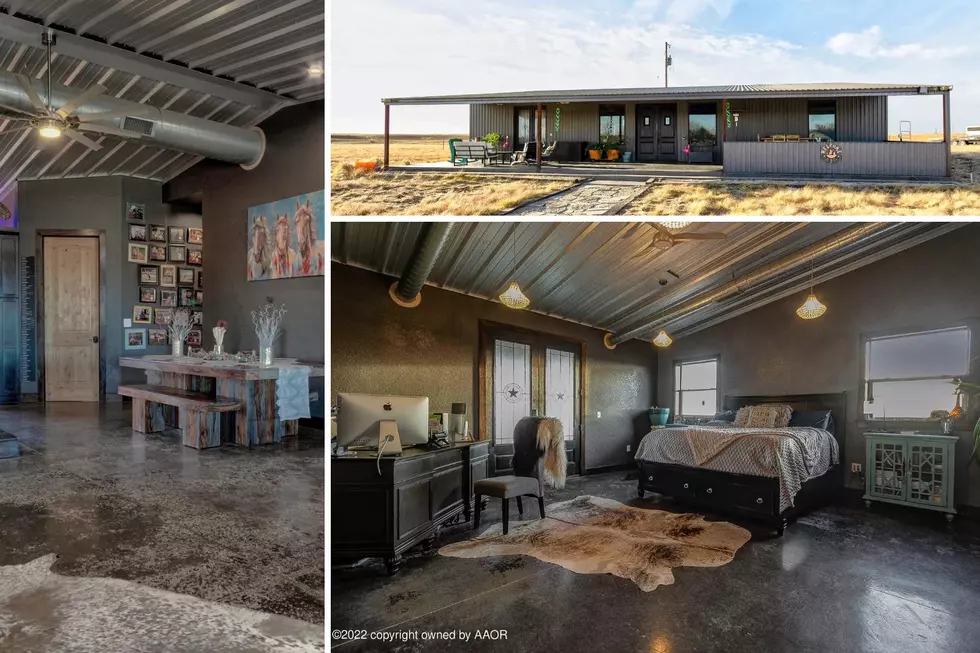 This Home For Sale Near Amarillo is a True Diamond in The Rough
Kathryn Tow w/ Horton Neely, LLC, REALTORS(r)
There is something truly Texan about owning land. It's the one thing that we cannot create more of--or even less of. When you own land, you have something you can build upon, live upon, love upon, and thrive upon. There's endless possibilities.
Especially if there's over 75 acres to call your own.
Believe it or not, here is your chance at a life of your own creation. The beautiful sprawling Diamond K Ranch is waiting for someone to see the incredible potential and sign their name on the deed.
You'll find this property out by McLean, off I-40 West. Built in 2016, The Diamond K Ranch is a is a custom built property that is truly a jewel among horse properties. With an open floor plan, spacious and airy covered porch, and some truly spectacular views of the wide open prairie.
The home itself has 3 bedrooms and 2.5 baths, and the interior is stunning. On the property there are three horse barns, a large paddock and arena. Each barn has its own specs and the layout is such that this would be a wonderful place for anyone in the horse business.
The property offers some excellent opportunity for anyone who is a fan of hunting. White tail deer, quail, pheasant, dove and turkey are common game in the area.
It's a lovely place to call home. The property is priced at $1,445,000 and listed by Kathryn Tow with Horton Neely, LLC, Realtors.