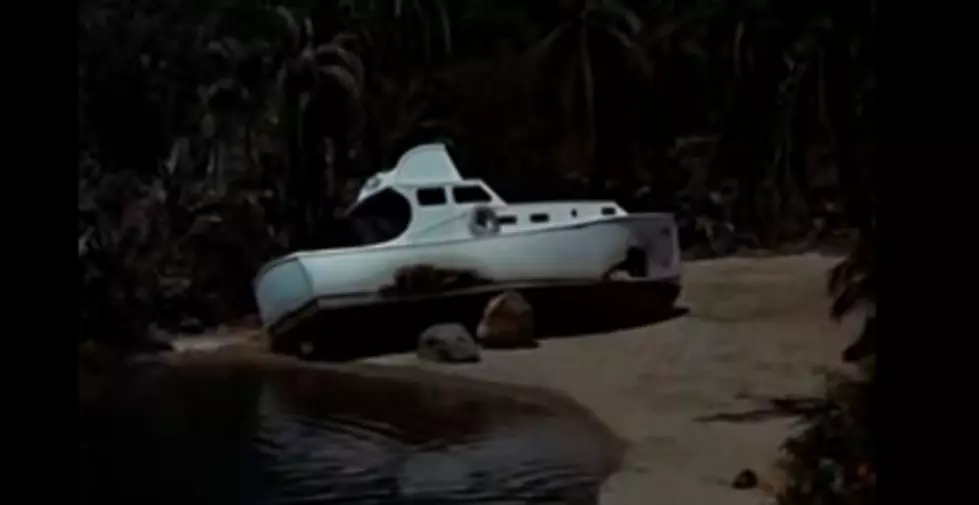 Trivia: The Ultimate Uncharted Answers From 'Gilligan's Island' [VIDEOS]
youtube
America's favorite 'little buddy,' Bob Denver, was born in New Rochelle, New York on this day (1/9) in 1935.
Before Denver signed up as first mate on the S.S. Minnow, he was best known as Dwayne Hickman's beatnik pal Maynard G. Krebs in 'The Many Loves of Dobie Gillis.'
It's hard to believe that 'Gilligan's Island,' a show that CBS said would never last, is still airing somewhere in the world every minute 50 years later.
So, do we know everything about the castaways and their unscheduled stay on 'this uncharted desert isle?'
Well, 'sit right back' and you'll learn about some uncovered trivia facts.
The original pilot featured: The Professor was played by John Gabriel, Ginger (a secretary not a movie star) was played by Kit Smythe and Bunny, played by Nancy McCarthy.
The theme song (for the original pilot) was written by John Williams (Star Wars, Jaws, Indiana Jones)
The first season theme song ended with 'and the rest.' It was Bob Denver who went to creator Sherwood Schwartz and asked for The Professor and Mary Ann included in season two's theme song. (If not, he wanted his name out of the show open also).
The first season theme was recorded by The Wellingtons (they also appeared as The Mosquitoes in the second season)
The second season theme was recorded by The Eligibles
The S.S. Minnow was named for 1961 FCC president Newton Minnow. Minnow was quoted as calling TV 'America's vast wasteland.'
Sherwood Schwartz says that Gilligan had a first name, it was Willie.
Mrs. Howell's full name was Eunice Lovelle Wentworth Howell.
Chris Maxwell was the voice of the 'Radio Announcer.' (uncredited).
Dick Van Dyke's brother, Jerry, turned down the role of 'Gilligan.'
Jayne Mansfield turned down the role of Ginger
Carrol O'Conner and Dabney Coleman tested for the role of the 'Skipper' and 'Professor'.
Raquel Welch auditioned for the role of 'Mary Ann'
Skipper's name was 'Jonus Grumby' and the Professor's was Roy Hinkley.
Gilligan's lagoon was also the home of 'The Creature of the Black Lagoon' in 1954.
A fourth season was scheduled for the show, but CBS honcho William Paley cancelled it to make room for Gunsmoke, which was moving from it's Saturday night slot.
It wouldn't be until 1978, that the entire cast (minus Tina Louise as Ginger) would finally get off the Island in the two-part made for TV movie 'Rescue from Gilligan's Island.'
And who could forget the castaways trip to Gilligan's Planet.