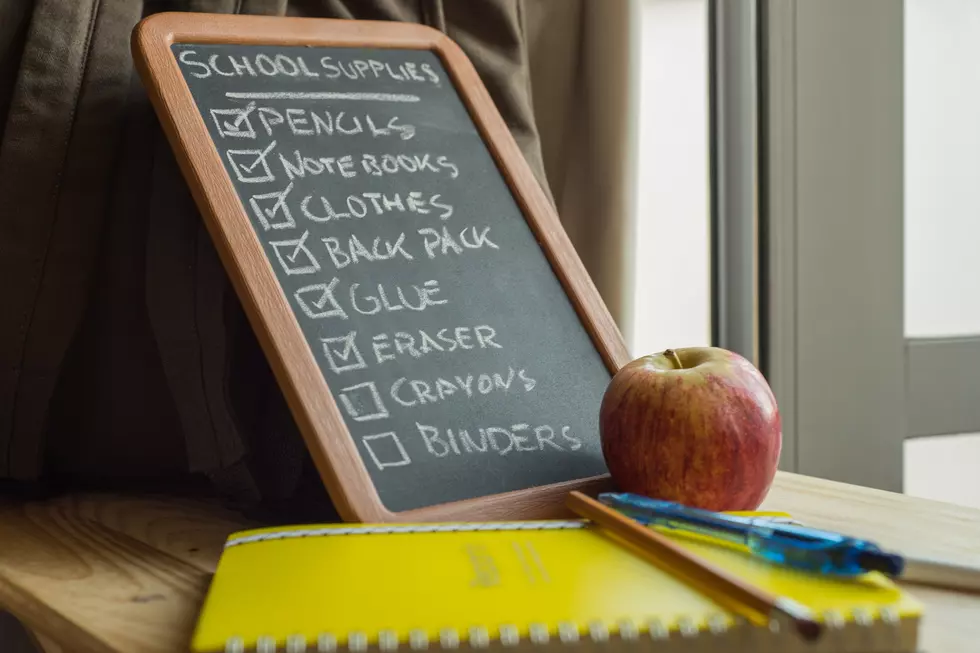 Way To Go Amarillo! Stuff The Bus A HUGE Success!
Getty Images/iStockphoto
We've all been through some tough times, and with COVID jumping into our lives, even more people have struggled more than ever.
Thanks to the Stuff The Bus campaign however, plenty of Amarillo kids will be getting the school supplies they need for the upcoming school year.
For the past week and a half, you may have seen a bus with a huge banner on the side. It appears plenty of Amarillo residents did. This year was a year in which so many people have been affected by financial hardship due to the pandemic, but Amarillo came through in a major way.
Over $6,000 worth of school supplies were donated in this years Stuff The Bus campaign, and that is going to provide a lot of kids with the school supplies they need for the 2021-2022 school year.
Elton Bradley, President of the Northside Toy Drive stated, "That takes a lot of pressure off the families". Indeed it does. If you've ever bought school supplies, you know how quickly costs can rack up. Not to mention that electronics are being brought into the equation these days as some learning now takes place on tablets where the kids need headphones and other tools to be in the classroom.
Bradley went on to say, "Amarillo continues to do amazing things. I can't say that I don't believe it, because I believe in what Amarillo can do." I couldn't agree more. We have such a wonderful community that bands together in the toughest of times, and once again you've done it.
The materials gathered will fill up nearly 3,000 cinch bags full of supplies for the kids and will be handed out this Saturday at Thompson Park during the Chill & Grill BBQ event.
CHECK IT OUT: 20 Things Us Texans Have To Explain To Out-Of-Town'ers
Test Your Texas: How Many of These Jeopardy! Questions Can You Answer?
Jeopardy! as we know it has been on the air since 1984, but the show got its start way back 1964.
Over the decades, the writers have managed to keep coming up with challenging questions to test the intellectual might of America's best and brightest (and sometimes softball questions for celebrities).
Texas is a place packed with personality, culture, and history, and there've been hundreds of questions/answers about the Lone Star State. Let's take a look at a few recent ones, and keep an eye out because we'll add more soon to test your Texas trivia skills and challenge newcomers.
How many of these can you get right without Googling?