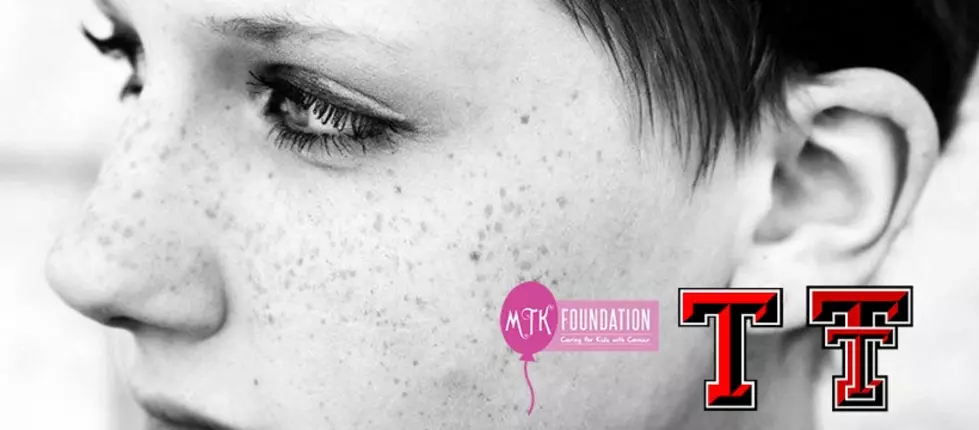 You Can Help The MTK Foundation By Running, Walking Or Sleeping
credit: MTK Foundation
Imagine having a child die at a young age. Imagine the pain the family goes through. Now imagine being a family trying to make a difference.
This great family has gone through all this.
The Knebusch family here in Amarillo lost their daughter Madison when she was barely 16. That is too young to say goodbye. The Knebusch's in the 7 years since her passing has done a lot to help with the fight against pediatric cancer.
They have created the MTK Foundation, in honor of Madison Taylor Knebusch. This foundation has done a lot to raise awareness and funds. They have even recently teamed up with Texas Tech to "wreck" pediatric cancer.
They also have ways that you can get involved. Every year they host the MTK Run. It consists of a 10K, 5K and Fun Run/Walk.
This year it will be happening on July 20th. It is held in the back parking lot of Paramount Baptist Church. There is still time to get signed up. You have different options. You can compete or you can just go and have fun. There is even an option to sleep walk. Yes, you don't even have to wake up that morning and you can still help out.
You still have time to register but don't wait. Deadline is coming up on July 15th (tonight) at 11:59pm to guarantee you will get a shirt. This is a really fun event that you don't want to miss out on.