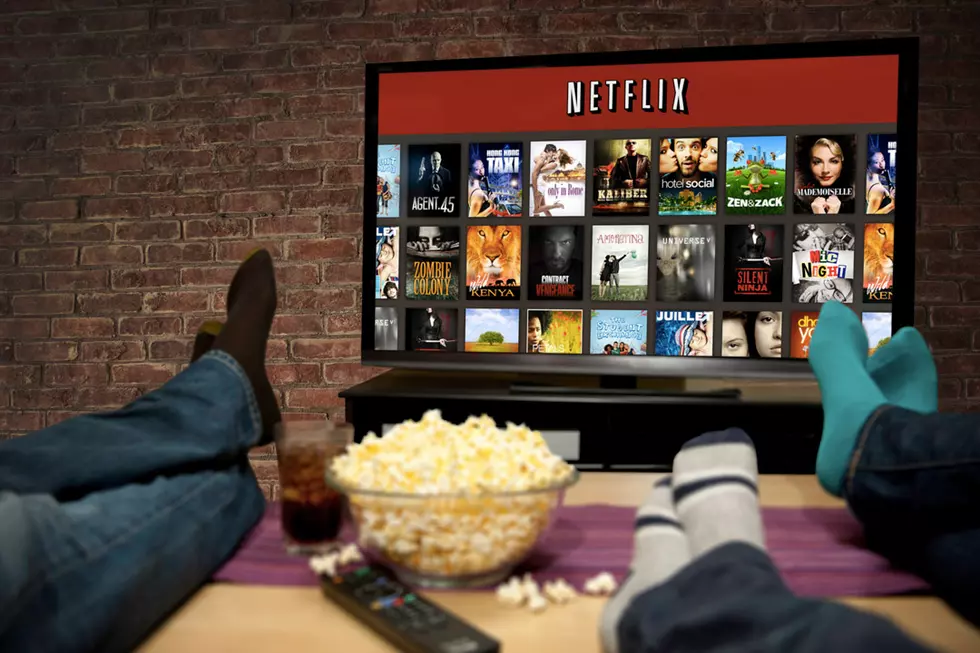 21 Movies to Watch on Netflix While Binging this Holiday Season
Netflix
This time of year can easily find me curled up on a couch or in the bed watching movies or television shows on streaming.
Thankfully, Netflix has a great selection available for streaming right now. Whether or you're into Marvel, historical dramas, Oscar winners or Cult Classics. There's a little bit of everything on this list.
We'll place them in alphabetical order for the heck of it.
Anna Karenina
Keira Knightley is gorgeous in this drama set during the twilight of an empire. An affair that shocked a nation. I haven't seen this one yet, but it's on my list to watch.
Armageddon
The world is coming to an end, as an asteroid is approaching Earth. Alert Ben Affleck and Bruce Willis. They head to space and deep core drill the rock headed to destroy mankind.
Atonement
A heartbreaking tale of forbidden love, and a misunderstanding that haunts everyone. A false accusation that changes paths of everyone involved.
The Aviator
Leonard DiCaprio stars in Martin Scorcese's epic biopic about the eccentric Howard Hughes. A man who lived a life without limits, and utimately lost his mind.
Black Panther
One of Marvel's most stunning films to date. This film changed the game, and brought Wakanda to life, and made us all want to visit.
Blazing Saddles
IMDB calls it the classic western spoof. Written by Mel Brooks and Richard Pryor, the film endures even 44 years after its release.
Bram Stoker's Dracula
The film closely follows the classic novel, directed by Francis Ford Coppola. Gary Oldman  stars as the centuries old Dracula. The cast also includes Sir Anthony Hopkins, Winona Ryder, Keanu Reeves, Richard E. Grant and Cary Elwes.
Bright Star
This film centered around the life of British Poet, John Keats, stars Ben Whishaw and Abbie Cornish.
Carol
While it didn't take home an Oscar, this film had six nominations, and was an award season darling in 2015. The film follows a love that develops between a young department store clerk and an older woman.
The Godfather and The Godfather Part II
If you've never seen Francis Ford Coppola's mob movies, you're missing out. The Godfather and The Godfather Part II are both available to stream now, and are worth the watch.
Good Will Hunting
"Do you like apples? I got her number. How do you like them apples?" If you've never seen the film which won Matt Damon and Ben Affleck a writing Oscar, it's time. Robin Williams is outstanding in this role. Watch Matt and Ben and even little brother Casey knock around Boston, and see Will come of age.
Happy Gilmore
Do you like golf? Do you like Adam Sandler? Then you should watch Adam Sandler make a farce of the sport. It's slapstick hilarity.
Heathers
A powerful clique of girls named Heather rules the school, and this film  is a killer black comedy. Christian Slater and Winona Ryder star in the film.
Love Actually
It's become a new Christmas classic, and it's got a wonderful British cast. It really has everything you need to enjoy Christmas Time.
Lord of the Rings: The Fellowship of the Rings
You won't get to see what follows on Netflix streaming, but you can see where it all began. The one ring that rules them all is protected by a fellowship led by a small hero, Frodo the Hobbit.
Magic Mike
It might surprise you to learn that is more to this movie than Channing Tatum and Matthew McConaughey dancing and gyrating, but there is. It doesn't really matter whether that's why you watch it or not. Mike's story may still warm your heart.
Marie Antoinette
Sofia Coppola directs this interesting take on French gossip surrounding the legendary Queen known for causing a revolution.
Spotlight
The Boston Globe shakes the Catholic Church at its core with an investigation into the cover up sexual assault cases.
Star Wars: The Last Jedi
The latest film in the series leaves the light saber in Rey's hands. After finding Skywalker, she begins to learn the power of the Force.
Thor: Ragnarok
Thor is imprisoned on the planet Sakaar, and must race against time to return to Asgard and stop Ragnarök, the destruction of his world, at the hands of the powerful and ruthless villain Hela. Plus you get to see the Hulk and Thor battle it out.
V for Vendetta
Evey Hammond is saved from a life-and-death situation by a man in a Guy Fawkes mask who calls himself V. The two work together and face down a futuristic fascist government, and ultimately bring it down.