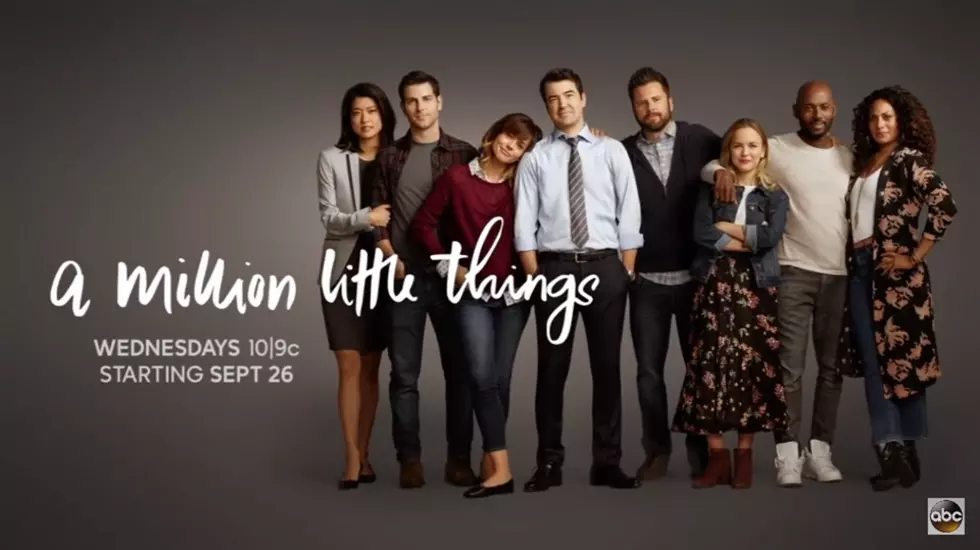 A New Show to Watch This Fall
credit: Youtube
I don't usually watch commercials. I love my Suddenlink Tivo so I can just fast-forward and get back to my show.
But for some reason I didn't last night and I am so glad it worked out that way.
I saw a commercial for this new show this fall called "A Million Little Things". It struck a nerve with me.
Having had a few too many suicides here in Amarillo and all over really. This show is really needed to help heal....I believe!
This is going to be another "This is Us"....one I feel that everyone will be watching...tearing up over and learning a lot. Suicide unfortunately has been a part of a lot of our lives.
The show covers a close group of friends and unexpectedly John (played by Ron Livingston) commits suicide. His suicide of course hits his friends and family hard. It also convinced another friend, who was in the midst of killing himself, decide not to.
It also helps the close friends face their own demons and they struggle to find out if anyone knew he was depressed.
This show will start the conversation and hopefully help others going through tough times. Will you be watching? I know I will.