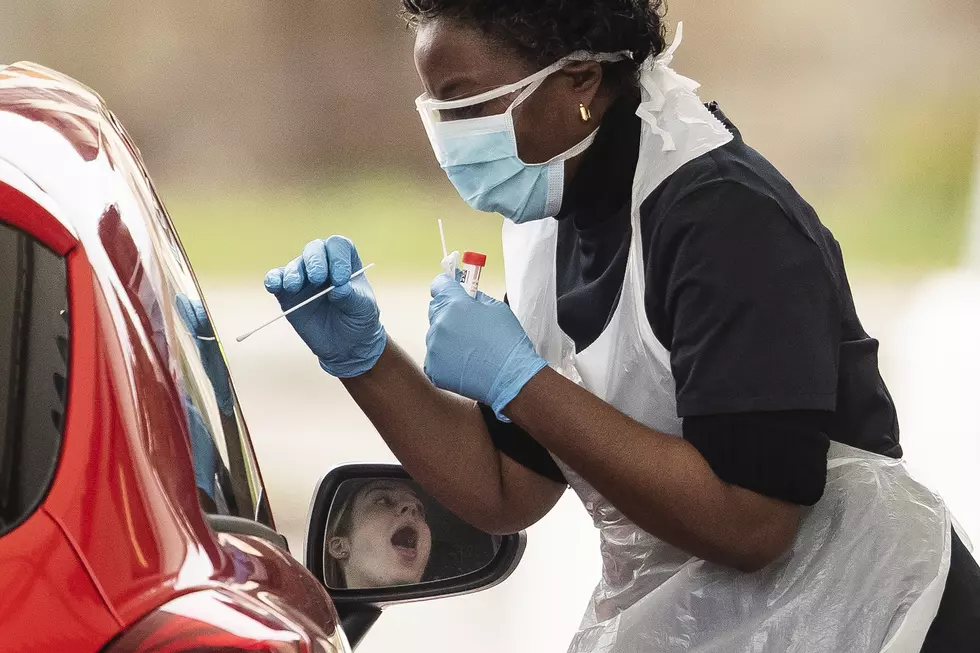 AISD Students To Get Free COVID-19 Drive Thru Testing
Getty Images
Amarillo Independent School District students will now have access to free COVID-19 testing through the district beginning Tuesday, Dec. 8. Those who are showing symptoms of COVID-19 will be able to be tested at the district's drive-through testing site. Parents must be present for a student to be tested according to the AISD.
"Any rise in cases concerns us, but we also know that easier access to testing can mean faster diagnosis and treatment. Better data could help us identify where the spread is and help us know if we could potentially slow it and it provides an even more accurate picture of how widespread COVID is in our schools and community," said Chris Tatum Executive Director of Human Resources .
The testing location is at the AISD  Rod Schroder Education Support Center at 7200 I-40 West.
Testing is available on Mondays for staff only from 9:30 a.m. to 2:00 p.m., and Tuesday through Friday from 9:30 a.m. to 2:00 p.m. for staff and students.
Bring a copy (paper or digital) of the QR code received after pre-registering.
No testing will be allowed without a completed and signed consent form and pre-registration QR code.
Students must be accompanied by a parent/legal guardian.
Students will enter his/her student ID number as the Personal Identifier.
Staff must bring his/her AISD Employee ID Badge.
All individuals in the vehicle must be masked while at the testing site.
According to the AISD  if a positive result is confirmed the individual must follow AISD's guidelines for re-entry for returning in-person to school or work. Those with a negative result may return to school or work immediately if no fever is present and the student/staff member is not under isolation or quarantine due to exposure.
LOOK: Answers to 30 common COVID-19 vaccine questions
While much is still unknown about the coronavirus and the future, what is known is that the currently available vaccines have gone through all three trial phases and are safe and effective. It will be necessary for as many Americans as possible to be vaccinated in order to finally return to some level of pre-pandemic normalcy, and hopefully these 30 answers provided here will help readers get vaccinated as soon they are able.