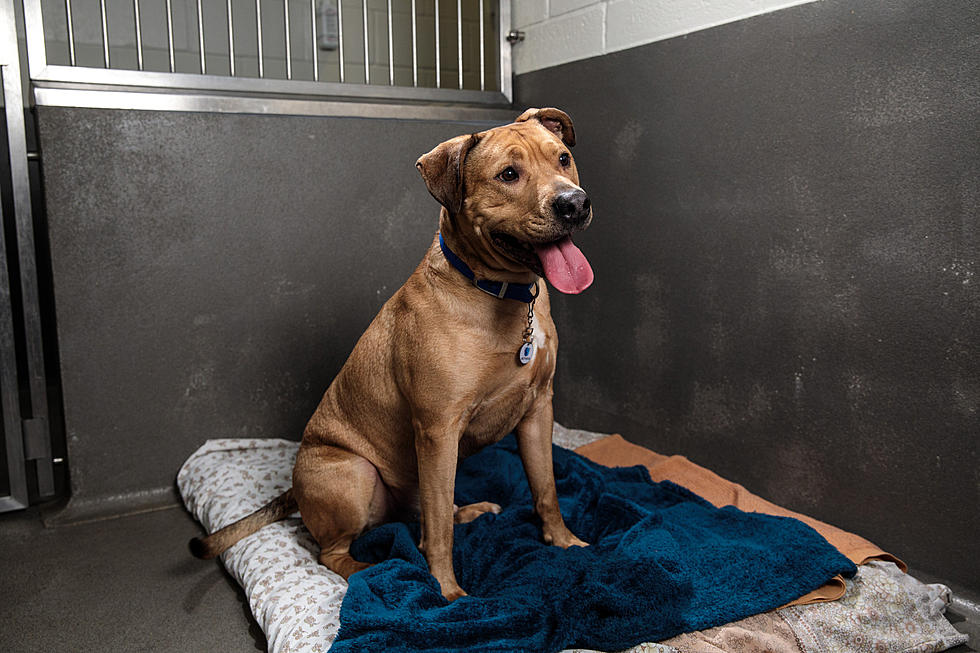 Amarillo Shelters Need Your Help
Jack Taylor
It's springtime which means we start seeing an uptick in animal populations as many dogs and cats are starting to have their spring litters. And with an unusually high amount of runaway and stray animals you get the ingredients for the perfect storm here in Amarillo.
Shelters at 100% and then some.
Many of the area shelters both run by the city and animal groups are reporting being at 100% capacity and in some cases up to 142% like the city's own. Part of capacity is all the owner surrenders of puppies and kittens which take an enormous toll on an already taxed system and let's face it there's something about a pet in a kennel that just hits you in the feels:
No, I'm not gonna play Sarah McLaughlin music and ask you for money. But what I am gonna ask is help where you can.
Be A Foster
If you have room and can handle a dog or cat, please reach out to the shelters even if it's just one you can take in that's a help to the shelter staff as it helps with resources for others. Here in Amarillo there are plenty of great groups including The Amarillo Humane Society, The Amarillo SPCA and many more. In fact Amarillo Animal Welfare has a great list of organizations on their website.
Adopt
You can also help by Adopting, There is nothing like a shelter pet. I have been fortunate enough to have a few in my life and there is always something about knowing that they may have saved you just as much as you saved them. Plus with so many varieties of dog or cat to choose from you shouldn't have an issue finding your match. Shelter pets also come with benefits as many are spayed and neutered and updated on shots at adoption. Speaking of Spay and Neuter...
Help Control The Pet Population
In the immortal words of Bob Barker "Help Control the Pet Population! Have Your Pet Spayed or Neutered." Good advice, The best way to avoid all this overcrowding is indeed having the procedure done, most of us aren't breeders nor do we want to be. and for those who do and can't sell or give away the animals, they end up back at square one again with animals that end up in the shelter. Besides there are certain benefits afterwards depending on the breed and sex of the dog.
Here's Some Of The Exotic Animals You Can Own In Texas
Shockingly, Texans can legally own these exotic animals--provided you've filled out the massive amounts of paperwork required.
LOOK: The least obedient dog breeds