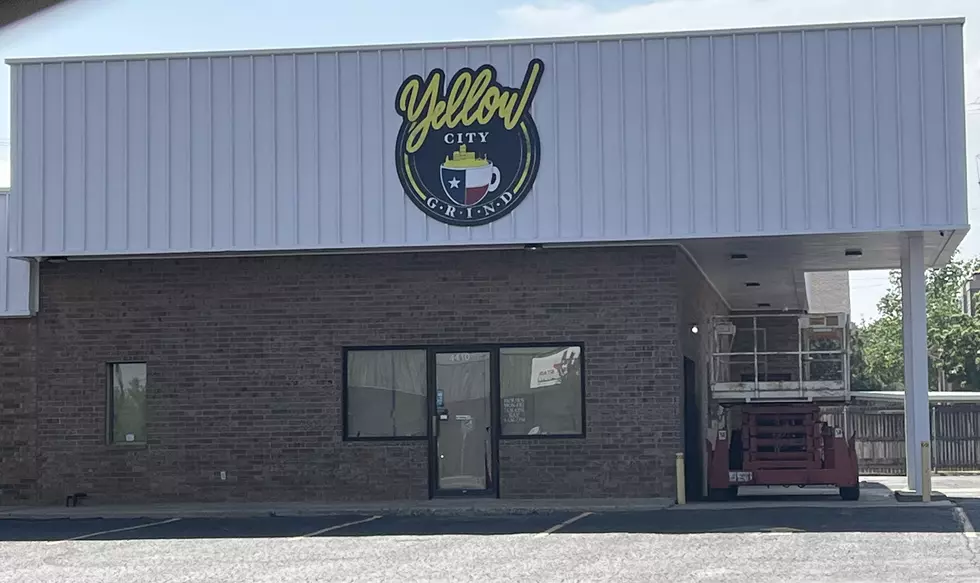 Amarillo, Time To Get Your Grind On With New Creative Coffee Shop
Lori Crofford/TSM Amarillo
Amarillo it is time to get ready for a new place to get your morning coffee or your afternoon pick-me-up.
A new place is getting ready to open up its doors with some amazing beverages.
Yellow City Grind will be Amarillo's newest coffee shop.  It will be located in the old Chaparral Cleaners building just off 45th and Bell, next to Toot N Totum.
Yellow City Grind will have coffee, tea, and smoothies.  Plus some food items from local businesses here in Amarillo.
I spoke with Sydney Gover the owner of Yellow City Grind and she said that they have a huge surprise for their shop.
"It's different than most think, and I think everyone is going to LOVE it."
So Sydney wouldn't let me in on the surprise, but I can't wait to see it.
They are currently remodeling the building and hope to be open by the end of June or the first of July.
If the Gover name sounds familiar, they used to ow Elevation Nutrition, which was located in the back of the building they are currently remodeling.  When the owners of Chapparal Cleaners decided to sell, Sydney and her husband bought the building and the rest is future history for Yellow City Grind.
One of the great things about the building is the mural on the outside.  It was painted by the owner's sister-in-law Emily Elliot.
I think this is a perfect spot for a coffee shop.  Not only is it on the way to work for me, but it will also have a great built-in customer base from Amarillo High School.
We'll keep you updated on the official grand opening for Yellow City Grind.
LOOK: All The New Businesses Opening Up in Amarillo (2022)
We love to see doors opening here in Amarillo. There's plenty of new restaurants, but have you noticed all the other new businesses popping up around town?
No?
Buckle up, let's dive into all the new places in Amarillo for 2022
New in 2022: All The Restaurants That Have Opened in Amarillo So Far!
We love all the new places for drinks and food! There seems to be so many that we can't keep track of it all so we've made a list and we're adding to it as we go along! Be sure to see what other new places have been featured when you can