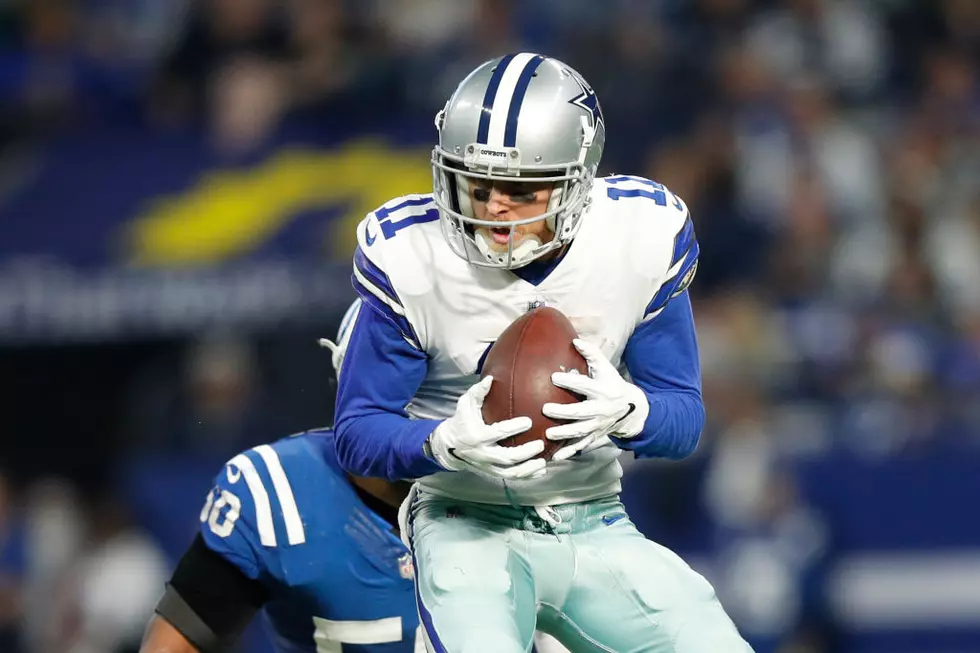 Dallas Cowboys Lose Cole Beasley To Buffalo, New York
Getty Images
One of the Dallas Cowboys fan favorites, Cole Beasley, won't be wearing the star in the next football season. Beasley isn't a Cowboy anymore, he's a Bill. A Buffalo Bill.
As a fan, I totally get Free Agency for the NFL. No one can be forced, to stay with one employer, for the rest of their life. I understand there is someone younger, faster, and cheaper than Cole Beasley. The Cowboys are in transition, and there are going to be people come and go until the coaches find the blend they like.
But, I'm a fan. A HUGE Cowboys fan and I would like a player or two, to hang my hat on, or to buy a jersey with their name on it, and be able to wear it for three or four years. It's an expensive year for Dallas. Dak Prescott wants to be paid, like the big guys. So does Zeke Elliott and DeMarcus Lawrence. I know that these guys have to  be paid whether Cole Beasley is on the team or not.
I like a fan favorite. Someone who is not that big, not that fast, but someone who gets what it means, to wear the silver star. Bill Bates comes to mind. Small, not very fast, but he could lay a lick on someone like he was Ndamukong Suh. Bill Bates was the heartbeat of every Cowboys team he was on.
There have been several more over the years I hated to see leave the Cowboys: James Washington, Mike Renfro,  Barry Church, and it goes on and on. All of these guys were fan favorites.
If you remember the 1987 strike, you might remember Kevin Sweeney. He went un-drafted but took over for Danny White and won some games. Not real games, but strike games. The fans liked him well enough, he made the team after the strike ended and was cut at the end of the season, but it gave Cowboys fan, something to cheer about.
Cole Beasley may be my favorite slot receiver in the NFL and therein lies the problem. Beasley wanted to make big money and get the ball a lot more. The slot receiver is usually the 3rd look, the QB takes. We can be assured that Jason Witten, will be the 2 or 3rd receiver that Dak will look for. Amari Cooper will get the first look with Allen Hurns, or Michael Gallup getting the 2nd.
It just happens, that Buffalo will be visiting Dallas this year, and they'll certainly bring Beasley with them, in their uniform. As much as I like Cole Beasley, I like the Cowboys more. I hope he meets the Cowboys secondary often. No more catches for Beasley.
Over the years, it's been brutal seeing Cowboys in another team's uniform. Tony Dorsett as a Bronco. Emmett Smith as a Cardinal. If the rumors are true,  Troy Aikman came close to being the QB for Washington,  and Tony Romo had the chance to be an Eagle.
Cole...buddy...I'll remember those crazy catches and all the times, you and I both knew, you were going to a big hit over the middle. Your "rap" song wasn't bad either.
But you're dead to me now. You're in Buffalo and headed our way in the fall. Please don't take it personally when the Dallas secondary knocks you out of the game.