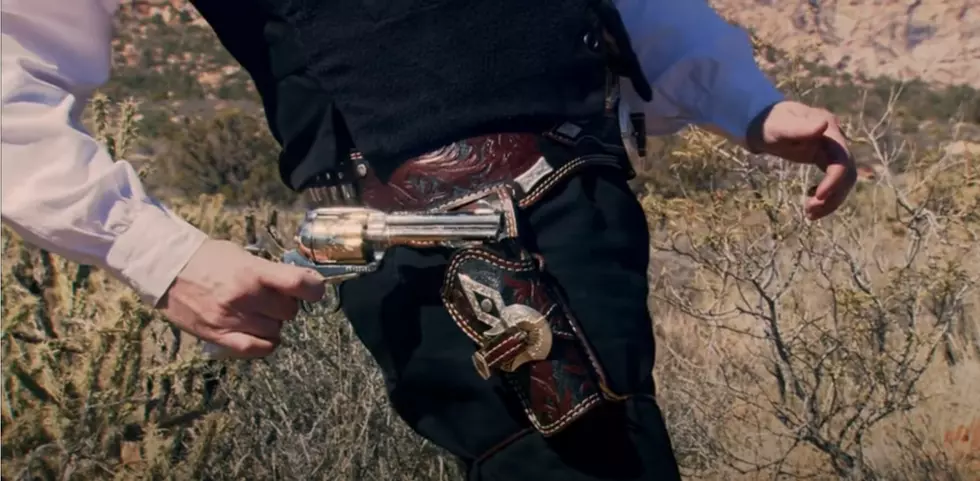 Did You Know They're Still Looking For Fastest Draw In The West?
Donald Thomas
The Texas panhandle is full of stories from the days of gunslingers and cattle rustlers. The spirit from the days when the west was still wild lives on today.
Did you know that they're still looking for the fastest draw in the west?
People Still Compete To See Who Has The Fastest Draw
It's true. There's even an association for it.
Meet the X-Treme Fast Draw Association. Fast draw, according to them, is a growing sport that is attracting all kinds of people. As you might have guessed, the competitors all aim for the title of fastest draw.
There Is A Club Right Here In Amarillo, TX
They call themselves the Texas Panhandle Pistoleros. You can check out their website at this link.
They open their club up to pretty much anyone, and even have an open invite posted to their website to anyone who is interested. Their website says anyone is welcome to swing by during one of the practice nights. Practices are every Tuesday night from 6PM to 8PM.
Their website mentions .45 single action revolvers and western style holsters.
There Really Is Something For Everyone In Amarillo
It doesn't really matter what you're into. Amarillo really does have something for everyone.
Want to pretend you're the hero from an old western movie? Great! We have a club for that apparently. We have cookie jar museums, half buried cars, steaks big enough to give a giant a heart attack, and plenty more to keep you busy.
All you have to do is look around.
CHECK IT OUT: 20 Things Us Texans Have To Explain To Out-Of-Town'ers
10 Myths About Texas That Even Some Natives Believe
Everything's bigger in Texas, including the tall tales! Our state can seem pretty strange to people from far away, or even our immediate neighbors. There are several myths about Texas that range from quirky to fun and just plain ignorant and insulting, and even some people born and raised her believe 'em. Here are a few we can dispel today.
Test Your Texas: How Many of These Jeopardy! Questions Can You Answer?
Jeopardy! as we know it has been on the air since 1984, but the show got its start way back 1964.
Over the decades, the writers have managed to keep coming up with challenging questions to test the intellectual might of America's best and brightest (and sometimes softball questions for celebrities).
Texas is a place packed with personality, culture, and history, and there've been hundreds of questions/answers about the Lone Star State. Let's take a look at a few recent ones, and keep an eye out because we'll add more soon to test your Texas trivia skills and challenge newcomers.
How many of these can you get right without Googling?