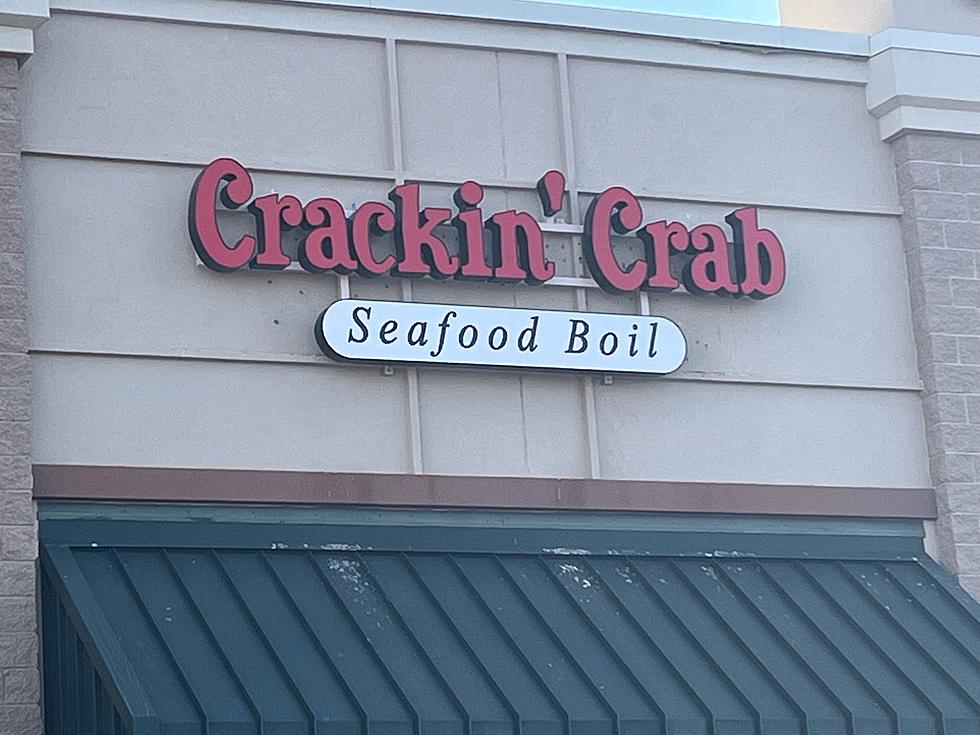 Get Ready for a Cracking Good Time Amarillo, Crab is on the Horizon
Lori Crofford/TSM Amarillo
It's always exciting when we see a new restaurant opening up in Amarillo.  This new restaurant means more choices for seafood.
Remember when Red Lobster was the only place you could get seafood in Amarillo?  Now Amarillo is booming with great places to get seafood, and we're getting a new one located at 2207 S. Western, Ste. B.
What is the Crackin' Crab?
It's a place to enjoy a Seafood Boil.
If you're never had the pleasure of enjoying a good boil, you are missing out on some great food.
Crab, potatoes, corn, sausage.  Yum!
If you're not into a seafood boil, you can also enjoy steamed crab.  They also have oysters on the half shell to slurp down.
They have catfish, fried shrimp and all the good stuff that goes with it.
This is going to be a place to get your seafood on!
It also looks as if the Crackin' Crab will be serving alcohol because they have applied for a liquor license and the notice is on the door.
When Will It Open?
They are hoping to have their doors open by Valentine's Day, February 14, 2022.
Their hours will be Sunday - Tuesday 11am-9pm and Friday-Saturday 11am - 10pm.
I think this will be great for Amarillo, and this is a great location.  It's good to have choices.  Plus, you  can enjoy some seafood and then head down and enjoy some frozen yogurt at Orange Leaf.
Now the only problem I see with this location is the type of seafood.  You may have some arguments with your significant other on what type of seafood you're going to eat when you pull up. Sushi or Crab?  Crackin' Crab or Lemongrass Sushi?
I'm for both.
What do you say Amarillo, let's get crackin'!!!
The Restaurants That Have Opened Up Recently
While some restaurants have been forced to shut down there have been others that opened. Take a look at some of the more recent openings.
The Amarillo Restaurants That Closed Recently
It's been a tough time for local businesses. We were sad to see these restaurants go.....but maybe they'll come back! Until then, take a look at the places that closed down recently.