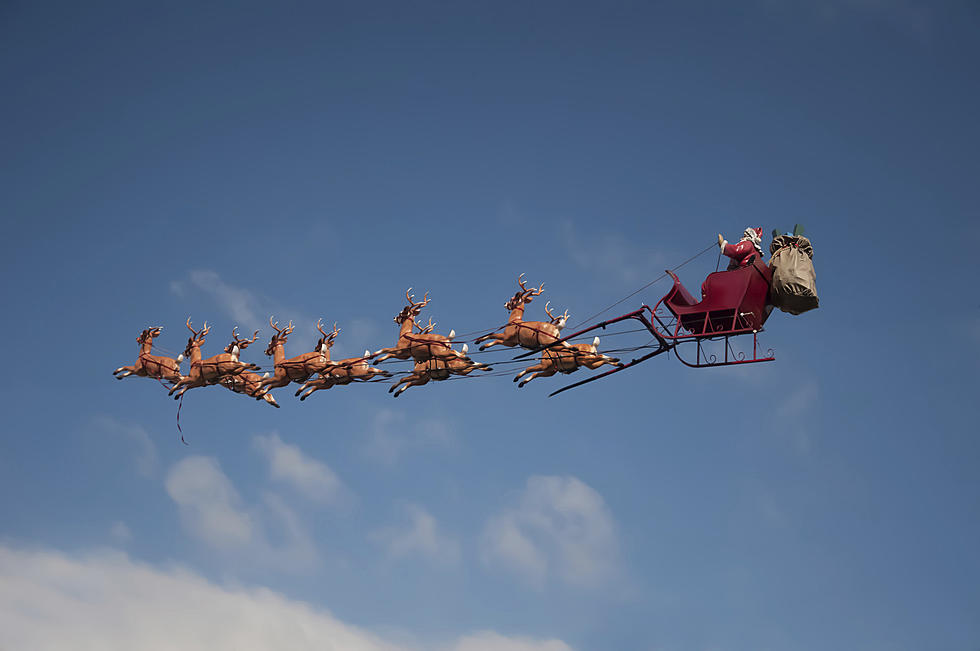 Here are the Best Ways to Track Santa All the Way To Amarillo
CHR1
On Christmas Eve every kid wants to know where Santa is at, and every parent wants to know so their kids will go to bed.   We want to help you out with finding Santa, we have some great Santa trackers so you can follow Santa to Amarillo.
It's also available in an app version for your phone.
Google always has some fun with their Santa Tracker.  It features a countdown to Santa, as well as games, and a learning center and more.  The fun just goes on and on, and on Christmas Eve, it is all about Santa.
This is fully of fun and excitement.  The kids have a chance to enjoy some fun activities.  Plus the kids can watch a countdown to Santa's Big Flight, see where he's at and more.
The folks at Santa Update say they have been tracking Santa since 1991. This website has some cool features on it as well. Keep up to date with things going on around the North Pole courtesy of Elf Ernest. You can listen to the Northpole podcast.  Is there a naughty and nice list? Who won the reindeer games and more. Plus see how the reindeer and sleigh are doing. Will they be ready for the big flight? While you are at it, you can take the Elf Oath and become an elf.. Then track Santa on the big night by the website or receive texts letting you know where he is at the moment.
Amarillo Botanical Garden's Christmas in The Garden
Christmas time something magical happens at the Amarillo Botanical Gardens, over a million lights decorate the grounds of this majestic place.
Every year they open the gates over the holidays and thousands of people come through to see this magical holiday world.
If you have never experienced the Amarillo Botanical Gardens' Christmas in the Gardens, you are missing a magical Christmas experience complete with Santa Claus.
We'll give you a sneak peek and a tour of Christmas in the Gardens.
Vintage Christmas Pictures of Amarillo
Christmas has always been special in Amarillo. In our times, we have the Electric Light Parade, the Christmas in the Gardens, Candy Cane Lane an more. Back in the 50's and 60's Amarillo's Downtown was lit up with lights galore.