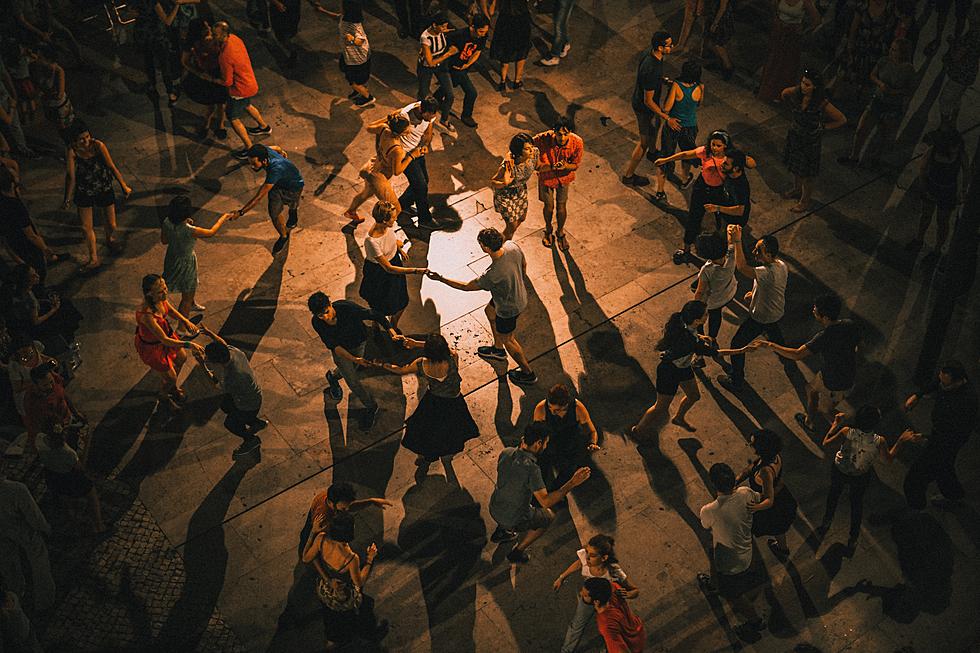 Here's Something Family Friendly, And Different For Valentine's Day in Amarillo
Photo by Ardian Lumi on Unsplash
We're all very aware of the usual events taking place around this time of year. But what if this year you're wanting to do something a little different that you can take the whole family to?
You just might be in luck.
Thank Footloose, Amarillo's Social Dancers
Footloose is a group of people that like to get together to do a little social dancing once in a while. Their events are usually something that the whole family will be okay attending.
On February 12 (that's this upcoming Saturday), they're having a Valentine's event at Tripp's Harley.
What Kind Of Dancing Do They Do?
Good question. Pretty much everything is the easy answer. They'll be doing everything from the Cha Cha to the Rumba and the Foxtrot. They'll also be doing plenty of Country and Swing dancing too.
Can My Kids Come To The Dance?
Yes. In fact it doesn't cost anything to get in for kids that are 12 and under, according to the Facebook event page they've set up. They say that the cost for the rest of us to get in is to help cover the fee for renting the place.
Will Drinks Be Served?
Sure, if you bring them yourself. It is a bring your own beverage event. However, they do mention that they will have bottled water and ice available.
When And Where Is The Valentine's Dance?
The "Country Valentine" Social Dance is on Sat, Feb 12, 2022.
When: Saturday 2/12
What Time: 7-8 PM - Dance Lesson, Dancing from 8 PM - 1 AM
Where: Tripp's Harley, Amarillo, Tx
Can You Guess These Towns From Their Satellite Photos?
I'm always down for a good brain challenge. This one however got the best of me.
It's always a fun time looking up address or cities and seeing them from a satellite point of view. You start pointing out landmarks and things you recognize.
One thing you don't account for however is something looking bigger or smaller than you seemed to think it was. So we started grabbing a bunch of these satellite pictures of cities and towns around Amarillo.
As we looked at them, we thought to ourselves, "how fun would this be to actually have to GUESS what these places are?". So away we went.
Go ahead and try to see how many you can guess correctly!
The Charm of Main Street and Downtown Borger, Texas
This once-lawless Wild West boomtown is now a quiet town of 13,000 nestled in the Texas Panhandle. Located 40 miles north of Amarillo and 13 miles from Lake Meredith, the city of Borger is your typical small town. Friendly faces and warm greetings will surround you as you stroll down Borger's Main Street--a trip we highly recommend you take at least once in your life time.