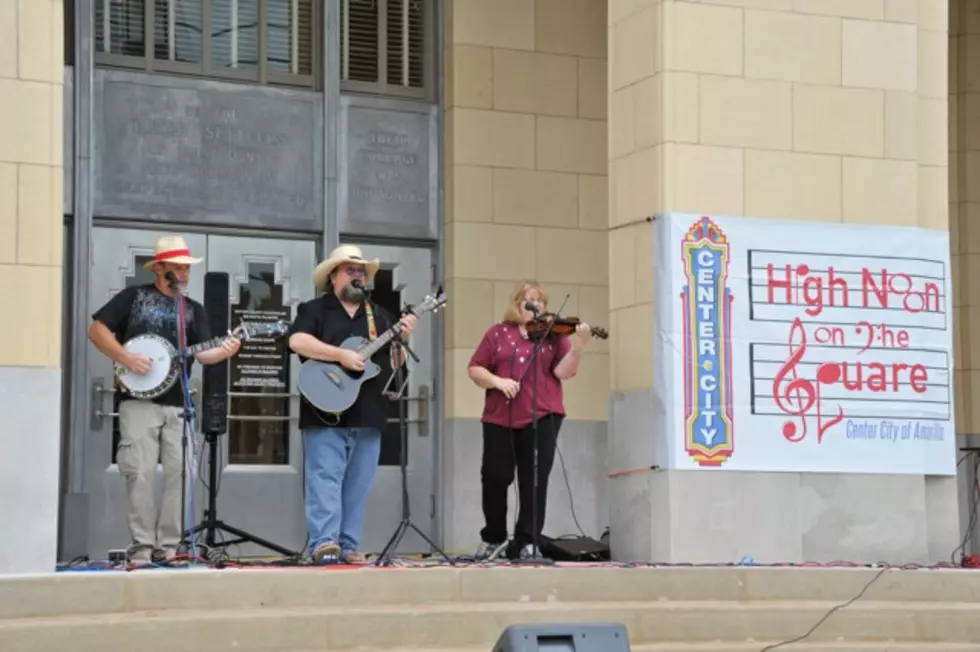 High Noon on the Square Returns on June 1st
Ralph Duke via Center City
A fun event in Amarillo happens on Wednesdays at Noon in the Summer.  It's High Noon on the Square and it returns on Wednesday June 1st.  It's back with great entertainers and delicious food and it's a great way to network with people and have some fun with family and friends.  So put High Noon on the Square on your calendar for every Wednesday.
High Noon on the Square takes place in Amarillo on the Potter County Courthouse lawn at 501 S. Fillmore.  The cost of the meal is $8 and it is catered by some of Amarillo's best restaurants and businesses.
You can purchase a punch card that is good for every High Noon on the Square this Summer the cost is $88.  It's good for 11 meals.  Now you can buy it and feed at friends or employees at one High Noon or you can use it for each individual event. It's up to you!  You can purchase those at the Center City office at 1000 S. Polk.
So get ready here's the line up for this year, and guess what, they have extended the event into August this year!
June 1
Sponsored by Xcel Energy
Entertainment: Andy Chase
Caterer: Youngbloods
June 8
Sponsored by Convention & Visitors Council
Entertainment: 'TEXAS' Musical
Caterer: Desperados
June 15
Sponsored by NC&W Insurance
Entertainment: Pat Swindell & Pizzazz
Caterer: Schlotzskys
June 22
Sponsored by Brown & Fortunato
Entertainment: Amarillo Opera: Music Man
Caterer: La Fiesta
June 29
Sponsored by American Quater Horse Muesem
Entertainment: Shandy Bandits
Caterer: AQHA Cook Team
July 6
Sponsored by Goldenspread Electric Coop
Entertainment: Amarillo Symphony
Caterer: Burrito Stop
July 13
Sponsored by Mays Foundation
Entertainment: Smokey City Rhythm Revue
Caterer: Chick Fil A
July 20
Sponsored by Upshaw Insurance
Entertainment: Lone Star Ballet
Caterer: Panhandlers
July 27
Sponsored by Sprouse Shrader Smith
Entertainment: Velvet Funk
Caterer: Midtown Wood Fired Kitchen
August 3
Entertainment: Katie Eddins
Caterer: Youngbloods
August 10
Sponsored by Sprouse Shrader Smith
Entertainment: Insufficient Funds
Caterer: Panhandle Restaurant Group
So there's the line up for this year. It's looks like it will be a fun time for everyone!