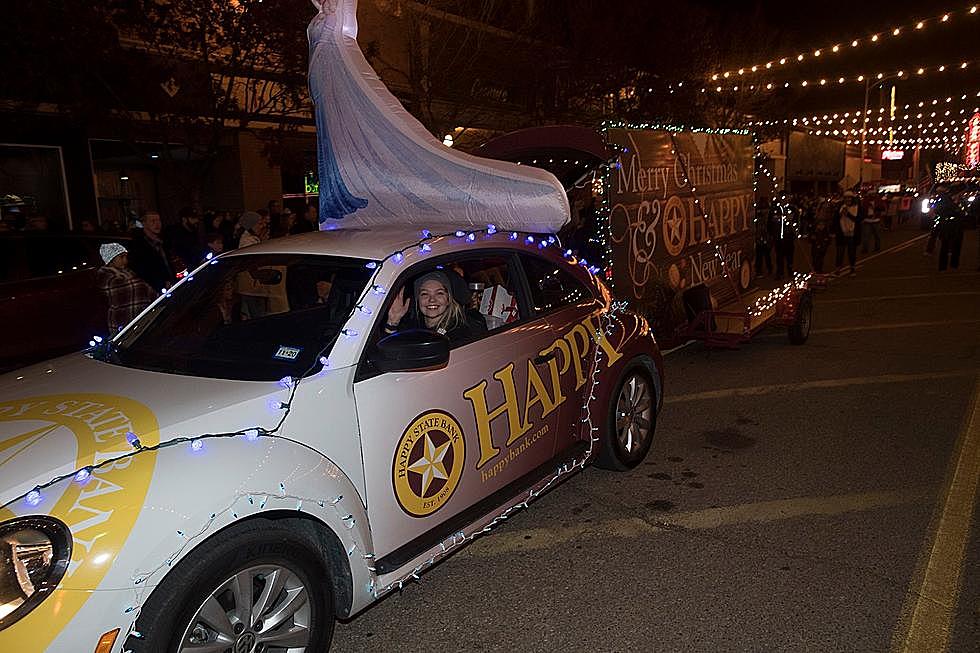 Electric Light Parade in Amarillo a Little Different This Year
credit: Melissa Bartlett, TSM
Who is ready for the holiday season? I mean we will have it here before you know it and the word came out on Friday about the Electric Light Parade.
Of course this is a much anticipated event every year in Downtown Amarillo. We get to see the streets full of Christmas lights and decorations. It always kicks off the holiday's right in Amarillo. We even get to see Santa Claus.
This is a great event every year in our great city. Well almost every year. We have had a few cancellations due to weather. We had one big cancellation last year. Thanks a lot Covid.
Center City is ready for Christmas
This year Center City is ready to bring the Electric Light Parade back. It will be a little different. It will be held on Friday, December 3rd. The parade will still be happening but in reverse. Reverse? What does that mean? Well get this.
The floats will all be lit up for all of Amarillo and Canyon to see they just won't be the ones moving. All the floats will be ready for viewing and the public will be the ones driving by and looking at all the beautiful Christmas lights.
It will kind of be like driving down the neighborhood streets looking at all the pretty lights. According to Center City's Facebook page:
The parade route will begin at 15th and Tyler and continue down to 3rd avenue. The event will be from 6PM-8PM.
So the Christmas cheer will be ready for you and your family in Downtown Amarillo. Make sure this is one event you have on your calendar. It always the one that gets us ready for everything Christmas.
LOOK: 15 Unconventional Christmas Albums From the Past 50 Years
LOOK: See what Christmas was like the year you were born