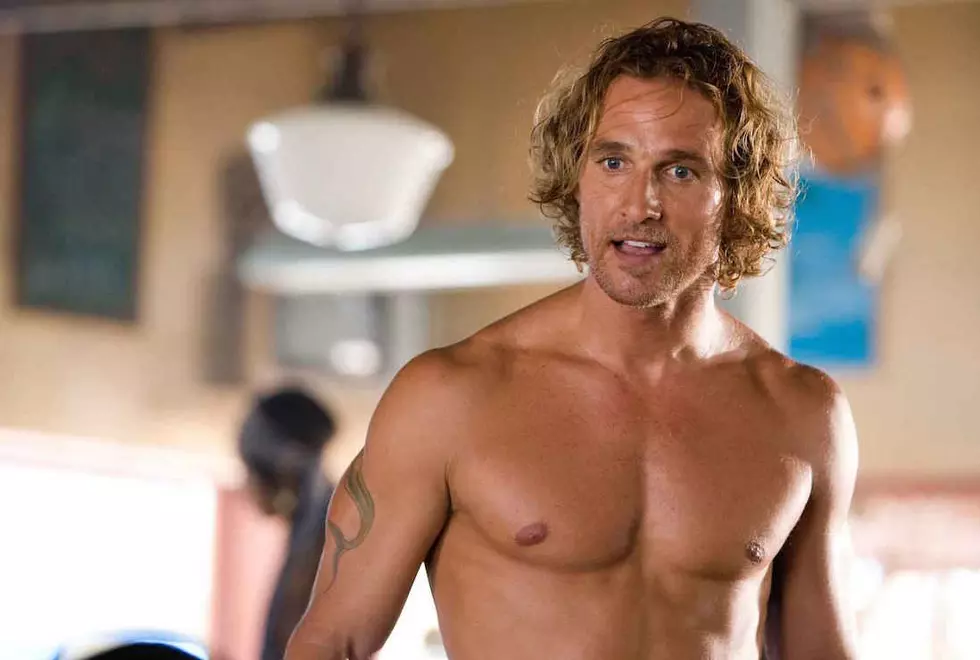 Matthew McConaughey Is Now A Professor at the University Of Texas
Warner Bros.
I definitely went to the wrong college.
I did not go to the University of Texas in Austin. If I didn't already regret it because of Austin's temperate climate in the winter months, and it's incredible film scene and wide array of wonderful movie theaters, now there's this: The news that the latest addition to the university's Department of Radio-Television-Film is none other than ... Matthew McConaughey.
McConaughey, who graduated from the school with a film degree in 1993, has been a visiting instructor there since 2015. According to UTNews, "in recognition of his outstanding work as a teacher and mentor to University of Texas students, and with respect to his career as an award-winning actor and producer," McConaughey has been appointed as a professor of practice at the Moody School of Communication.
McConaughey, who still lives in Austin, co-teaches a Script to Screen class. Here is McConaughey's statement on the news:
'It's the class I wish I would have had when I was in film school. Working in the classroom with these students gives me a chance to prepare them,' McConaughey said. 'Making movies, turning words on paper into film, is both a science and art – no matter the time or generation. The elements of truth and genuine joy for the process are timeless. That will always be our classroom focus.'
First of all, there's the fact that McConaughey is an Oscar-winning actor who's worked with some of the most brilliant filmmakers of the last 30 years. So unlike a lot of college film professors, he has extensive experience in the field. Second of all, can you imagine how easy a grader he must be? McConaughey ain't reading no term papers! Did you hand something in? A+!
This has to be the best college film class in America now, right? I can't wait to see McConaughey's teacher reviews after the semester is over. "This class was all right, all right all right," etc. Count your blessings, University of Texas students. Don't flake out on this, like Matthew McConaughey in The Beach Bum. Show up and do the work, like Matthew McConaughey in The Lincoln Lawyer.
Gallery — Ridiculous Movie Promo Photos: