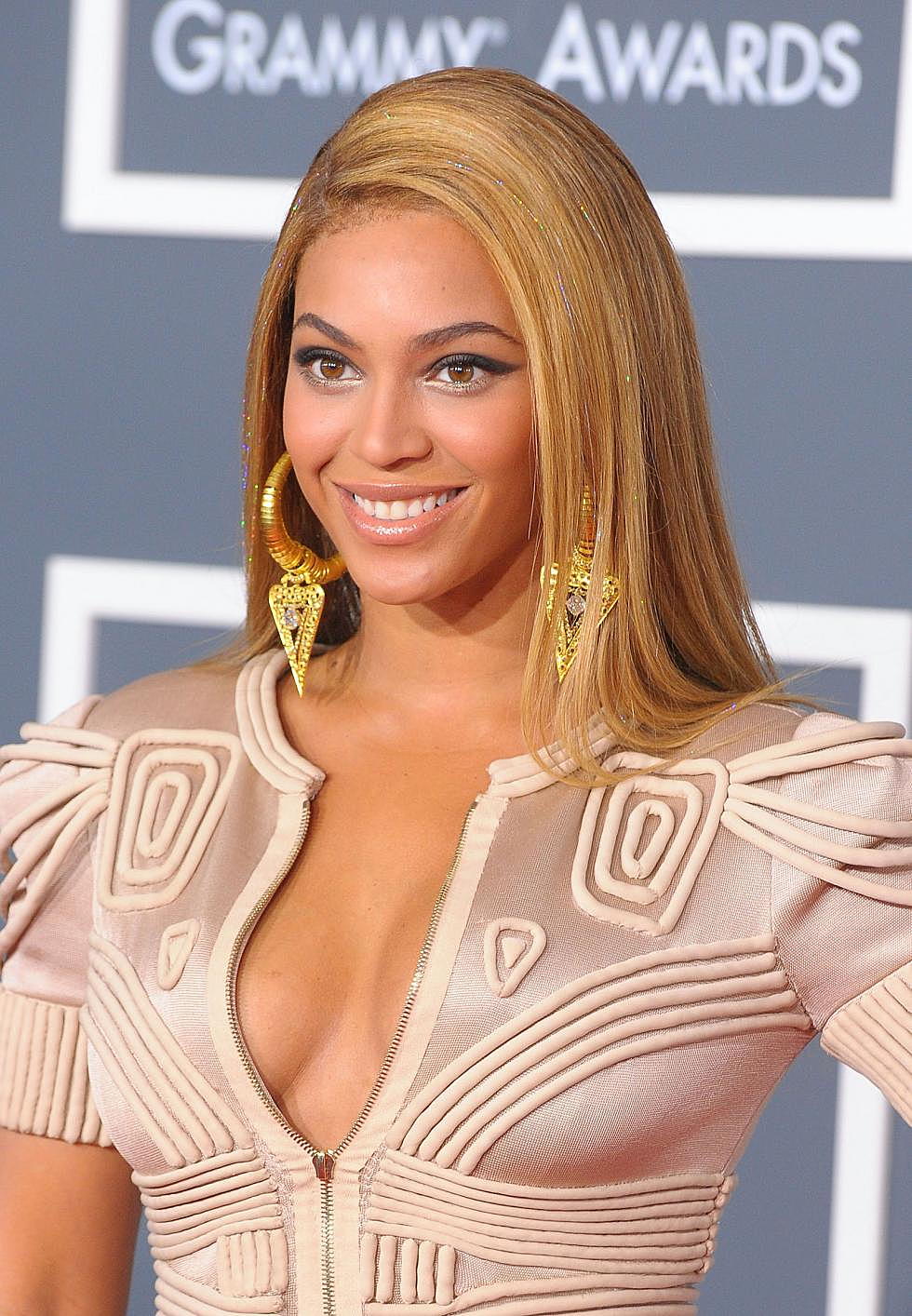 10 Most Famous Celebs From Texas. One Has Amarillo Ties.
Jason Merritt, Getty Images
Every state is known for having celebrities who can claim it home.
Some have more than others, and some are rife with big time celebs.
Texas is one of those that has so many that it's hard to pick just a few. I had a hard enough time trying to narrow it down to just 10.
Now, I decided to keep it to entertainment celebs. I'd like to point out that 2 Presidents have been born in Texas as well.
BEYONCE
Could she be the BIGGEST celeb to call Texas her birthplace? I mean, she is quite possibly the biggest celebrity in the world at the moment. 9 studio albums between solo and Destiny's Child fame, 10 films to her credit that she's starred in, 4 films directed, performed a Super Bowl halftime show...and oh yeah, she's married to Jay-Z. Hailing from Houston, she reps the 'H' any chance she gets, and is typically the biggest show on her calendar when she tours. I could go on and on about Beyonce, but I'll leave you with the fact that she owns the most Grammy Awards in the history of the event with 28.
MATTHEW MCCONAUGHEY
Born in Uvalde, McConaughey may very well be the biggest champion of our state. Rising to fame with his cult classic film, 'Dazed & Confused', McConaughey attended the University of Texas in Austin and can be found at every UT football game. Constantly shown on the big screen in theatres and at games, McConaughey has thought about running for Governor of Texas...and it appears he has a lot of backing. With an Academy Award amongst his 36 other various trophies for his work, McConaughey was inducted into the Texas Hall of Fam back in 2006. And let's not forget about the time he ALMOST moved to Amarillo.
SELENA GOMEZ
Gomez was born in Grand Prairie, just outside of Irving. Selena (along with Demi Lovato) got her first break starring on the 'Barney & Friends' show back in 2002. You know, the one with the big purple dinosaur. However, it was the Disney Channel where she'd breakthrough. She scored a recurring role on 'Hannah Montana' and became the lead on 'Wizards of Waverly Place'. It was from there she was able to launch her singing career that led her to musical fame with huge hits such as 'Come & Get It' and 'Good For You'
TRAVIS SCOTT
His 'Astroworld' festival dons the team name of the city he's from. Representing Houston, Scott shot to superstardom when he dropped the classic 'Anitdote' back in 2015. The rapper has been nominated for 7 Grammys but has yet to breakthrough with his first win. When Travis isn't popping out hits, he's hanging with his daughter Stormi and expecting his 2nd child with none other than Kylie Jenner.
KELLY CLARKSON
The very first American Idol winner was born in Fort Worth, just outside of Dallas. Clarkson's best friend is the one that signed her up for auditions, even when Kelly didn't want to go. She went as a favor to her friend, and the rest is history. 9 studio albums later, millions upon millions of records sold and now host of one of the most popular daytime talk shows on TV, Kelly certainly qualifies as one of the biggest celebs from Texas.
JENNIFER GARNER
The 3rd celeb on our list that claims Houston as their birthplace. Garner got her first break as a supporting actress in the movie 'Pearl Harbor', but it was the TV series 'Alias' that skyrocketed her to fame. Starring in plenty of well known movies, Jennifer married Ben Affleck in 2005 before divorcing in 2018. She's been relatively quiet on the movie scene for a couple years, but you see her all the time asking "what's in your wallet" in the Capital One ads.
THE UNDERTAKER
Mark Calaway, better known as The Undertaker of WWF/WWE fame is yet another celeb born in Houston. He actually still resides in Texas as he's posted up shop in Austin. The Undertaker was one of the most popular stars in the WWF/WWE in the 90's and early 2000's. He won the championship 4 different times and has been immortalized as one of the best greatest wrestlers of all time.
JANIS JOPLIN
Entering the list is our tie to Amarillo. Legendary rocker Janis Joplin was born in Port Arthur, but her family has Amarillo roots as her parents came from here. Read all about her ties here. Joplin died of an accidental overdose at the young age of 27, but her influence on music was undeniable. She cranked out such classics as 'Mercedes Benz', but her biggest songs were covers of songs such as 'Me & Bobby McGee', 'Cry Baby' and 'Piece Of My Heart'.
JAMIE FOXX
The pride and joy of Terrell, TX. Foxx grew up and graduated high school in this small town outside of Dallas. Jamie got his big break as a cast member of the TV show 'In Living Color' and flew from there. He pulled down an Academy Award win for Best Actor in the movie 'Ray' and has a nomination for Best Supporting Actor as well. He parlayed that success into a music career that was also extremely successful. So much so that Foxx add a Grammy Award to go with his Oscar for the song 'Blame It'.
STEVE MARTIN
We end the list with a man that's made us laugh for generations. Martin is a native of Waco where he was born back in 1945. Steve has been in more box office hits than I can count, has been nominated for Best Actor at the Academy Awards 5 different times, but has yet to come away with a win. In 2013, he was honored by the Academy with an honorary award which was well deserved. He does however have 5 Grammy awards to his name. 2 of them from comedy standup albums and 3 of them from his successful Bluegrass music career. He's also been nominated for Tony awards celebrating the best of Broadway.
The Best Country Singer From Every State
Some states, like Oklahoma and Texas, are loaded with famous country singers. Others, like Nevada and Maine, are still looking for a real breakthrough artist. See the best and most successful country music artist from all 50 states, starting with
Hank Williams
and Alabama.
10 Famous People Who Went to Texas Tech University